Create Your Nomadtopia is now part of the Nomadtopia Collective!
From 2013 to 2017, I ran Create Your Nomadtopia as a six-week live program with weekly modules on specific topics, and as a home-study version of the same. Now, the resources, tools, and community of that six-week program have been updated and combined into a new offering, the Nomadtopia Collective.
You'll still get the support and guidance of someone who's been there (that's me), curated lists of tools and resources, and worksheets and exercises to help you make it happen, all in a thriving community of new and experienced nomads and location-independent professionals, as well as others like you who are still creating their Nomadtopia.
Just like Create Your Nomadtopia did, the Nomadtopia Collective will get you on your way to making your nomadic dreams a reality. And even better than a six-week program, you can access what you need anytime, and it's a safe space to ask questions and connect with others as you start out and as your journey continues (many of us find that our Nomadtopia is a constant work in progress, after all!).
In the Nomadtopia Collective, you can:
Get clear on what your Nomadtopia looks like

Optimize your business to be able to work from anywhere

Learn about the must-have resources and tools for your lifestyle

Create a plan and start taking action to make it happen

Build relationships and community with like-minded people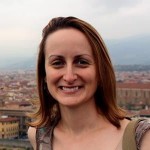 Although I had traveled quite a bit, I was nervous about making this big life change. I tend to worry about things too much, and Amy helped me feel more confident that I am making the right choice and that I can do this. Amy held me accountable and always moved me forward so I didn't lose sight of my dream.
—Kelly O.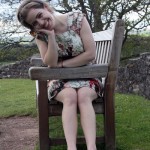 Amy Scott models how it can be possible for me to be geographically free. With illness, animals, two businesses and a long list of reasons why not, I didn't think location independence was something my husband and I could achieve.
Amy has inspired me to think of the possibilities and see what we already have and how possible this is. There truly is no one I'd rather learn about location independence from.
—Grace Quantock
As an aspiring nomad, I lacked a community of like-minded people with whom I could exchange ideas and share my questions and concerns for feedback and advice. I had tried connecting with people individually and in Facebook groups, but those efforts left me drained and frustrated, while the Nomadtopia Collective leaves me feeling inspired, energized, and supported.
The Collective provides a central and private place to connect with experienced, like-minded, friendly people on a similar path who willingly share information, answer questions, and provide guidance. This results in a tremendous wealth of relevant and helpful information. And, the Collective is very easy to navigate and is organized in such a way that you can quickly and easily find the topics you are interested in. If you want answers to questions and support for current challenges from experienced people who understand the location-independent lifestyle, the Collective is the place to go.
—Terry Esquivel
Create Your Nomadtopia is a fun and informative course.
Although I was certain about my decision to become a global nomad beforehand, I was not surrounded by like-minded individuals who understood exactly what I was experiencing.
This course provided camaraderie plus a focused approach to discovering my unique path.
Amy is a wonderful facilitator, and I definitely recommend this program to anyone interested in living a nomadic existence.
—April Lee