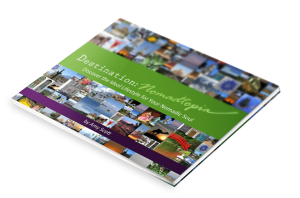 Your Life + Your Travel Style + Your Vision = Your Nomadtopia
Destination: Nomadtopia is a short ebook that walks you through 23 important questions, thorough explanations about how your answers might affect your Nomadtopia, and a handful of powerful exercises to help you figure out what you really want and how you can create your ideal lifestyle. It also features real people living their Nomadtopia, to give you some ideas of how you can mix and match to come up with what works for you.
Destination: Nomadtopia will inspire you to create the lifestyle that truly works for you, and it will give you clarity on what your nomadic soul is seeking.
Here's a sneak peek at a few of the questions in the book:
What values are important to you?
Do you thrive on risk and adventure, or do you tend to be more cautious?
Do you want to retain some of the comforts of home, or are you eager for a totally new experience?
After you go through the questions, you'll pull it all together to determine what your Nomadtopia looks like—and start to put an action plan together to make it happen.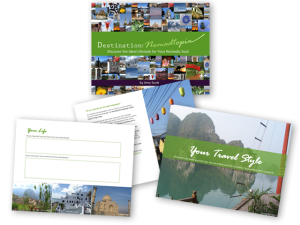 This beautifully designed book is full of photos from my travels all over the world that will give you inspiration and motivation to do whatever it takes to get out there and explore.
If you dream of a life of more freedom and adventure, but you struggle with what that might actually look like, Destination: Nomadtopia will give you the clarity, insight, and inspiration you've been looking for.
You don't have to follow anyone else's formula, blueprint, or example if you don't want to. You can live your Nomadtopia.
Ready to discover the ideal lifestyle for your nomadic soul?
Buy Destination: Nomadtopia on Kindle for just $2.99.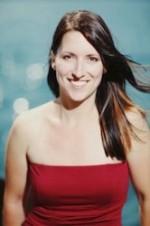 Destination: Nomadtopia is an excellent guidepost for anyone in the early days of creating a lifestyle that goes beyond geopolitical boundaries. Whether you want to try your hand at living abroad or create a fully location-independent livelihood, Amy walks you through a comprehensive overview of what you need to consider, plan for, and put in place in order to maximize the awesome and minimize what could go sideways.
The case studies are really inspiring, and the links to various resources make this a one-stop-shop for getting you moving towards your Nomadtopia.
—Heather Thorkelson, location-independent business strategist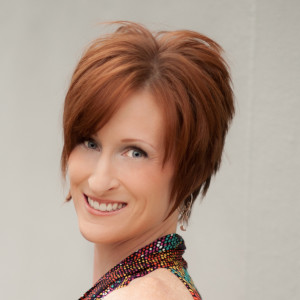 Looking for ideas on how to be a nomad full-time or part-time? Do you have questions and concerns and want answers? I highly recommend Destination: Nomadtopia. It's a guide to help you find your version of Nomadtopia—living your life wherever you want. It's also beautiful; I love all the photos. You are unique and your journey will be too!
—Melissa Jones, aspiring nomad
Amy Scott's ebook, Destination: Nomadtopia, is a thorough, well-researched, all-bases-covered gem . . . a veritable wealth of information for the would-be vagabond.
Amy's book has helped me clarify my unique style of Nomadtopia . I especially love the probing questions she poses that have allowed me to streamline my travel vision into a concrete course of action.
—April M. Lee, wellness coach and cosmopolite

Ready to go? Buy Destination: Nomadtopia on Kindle for just $2.99.