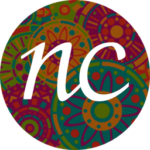 Join the Nomadtopia Collective
Your home for a global location-independent lifestyle
Welcome! I'm Amy, and I've been location independent since 2004. I founded Nomadtopia to help you create—and thrive in—the location-independent lifestyle that's right for you.
Real Nomads Share Their Stories
The Nomadtopia Radio podcast features interviews with people all over the world who have created their ideal lifestyle through location independence, long-term travel, living abroad, and more.
Their stories highlight all the different ways to explore the world, live and work on your own terms, and have the freedom and flexibility to create the lifestyle that matters to you.
Listen in as Amy and her guests talk about the ins and outs of daily life as a traveler/expat/nomad/entrepreneur; nitty-gritty details of living and working anywhere in the world; getting started and making it happen; and much, much more.
Tune in below or click here to see the full catalog of episodes and access episodes show notes.
Get behind-the-scenes tips & tools from the road
Twice-monthly email dispatches take you inside my location-independent lifestyle and help you create yours.