Discover how to build, live, and thrive in your location-independent lifestyle
Discover how to build, live, and thrive in your location-independent lifestyle
When you can work from anywhere with an internet connection,
it's only a matter of time before you start dreaming
of all the places you could go.
After all, without the constraints of an in-office 9-5,
few things are keeping you tethered to your current location.
Whether your dream looks like...
Converting a Sprinter van and hitting the road
Hopping a plane to Europe to see which country suits you best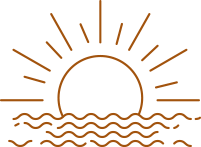 Spending winters on a beach in Mexico
Checking out digital nomad hot spots around the world
or anything in between, one thing is for sure...
you'll need some serious help and support along the way
to make that dream a reality.
Then you start researching logistics:
How to set up residency in another country
Whether your phone will work abroad
How health insurance works for nomads
What to do with your home and belongings
... and quickly realize you have more questions than answers.
What's worse? You don't know what you don't know.
And it doesn't help that no one in your life understands what you're doing or why, so you feel more alone than ever before.
Welcome to Nomadtopia®
a hub of resources, inspiration, and community for building—and thriving in— the location-independent lifestyle that's right for you.
The Nomadtopia Collective is a global online community for all nomads — aspiring, newbie, and experienced alike. We're here to not only help with complicated logistical questions related to nomad life, but also to support you at every step of your journey with a vibrant community of people who understand you, your dreams, and your lifestyle.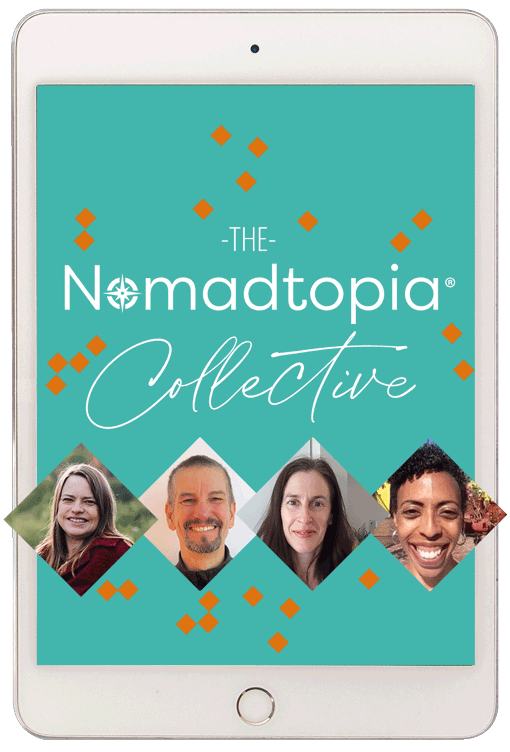 Get the Top 10 Logistical Things You Need to do before becoming a nomad
(That Aren't What You Think)
When you download the guide, you'll also be subscribed to the Nomadtopia newsletter. Your email is safe with me and you can unsubscribe anytime. View our Privacy Policy.
I've been location-independent since 2004, and after bouncing all over the world I'm currently based in central Mexico with my husband and our twin preschoolers. I founded Nomadtopia to help you create—and thrive in—the location-independent lifestyle that's right for you.