Nomadtopia is your ideal lifestyle.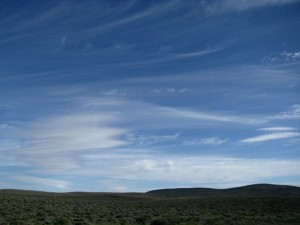 It's how you combine everything that's important to you and live life on your own terms, with no regrets.
If you're drawn to the word nomad and to Nomadtopia, you probably have a nomadic soul just like I do.
And, like me, you value freedom, exploration, and adventures big and small.
You are a citizen of the world. You want to see the world and make a difference.
I believe one of the best ways to gain the freedom we crave is location independence.
When you're not tied to any particular place, you can move freely and spend time where you choose, which means you have greater freedom to create a lifestyle that aligns with your values.
There is no "right" way to live your Nomadtopia, and there's no such thing as a "bad nomad."
The possibilities are endless! Maybe…
You don't intend to go anywhere right now, but you want flexibility so you can take advantage of new opportunities.
You want to join the ranks of the "digital nomads" and work and travel anywhere and everywhere.
You want to work seasonal jobs and travel in the off season.
You're still figuring it out.
The nomadic life isn't turning out the way you expected and it's time to change things up.
You just need more freedom in your life.
It is possible to create—and thrive in—a lifestyle with the freedom you crave.
Nomadtopia.com offers the resources, community, and inspiration you need to make it happen.
Check out the resources for help with everything from discovering what your ideal lifestyle looks like to learning how to successfully work from anywhere.
Connect with others on the same path in our online community.
Listen to Nomadtopia Radio and get inspired by the stories of people all over the world who are living their own version of Nomadtopia.
Read up on the everyday realities of location independence, and get tips on how to handle the challenges you might encounter on your journey.
I can help you live this life because I'm living it too.
I've been location independent since 2004, and as I've explored the world I've discovered how awesome it feels to call the shots in my life.
In my travels, I've met lots of people who have created the unique lifestyle that works for them, and many more who are craving something different but don't know how or where to start.
In 2011, I created Nomadtopia to share my experience and resources, help smooth the way for others, and support those who are ready to ditch the excuses and go for it. Since then, it's also become a community and a hub for nomadic souls of all stripes. (Read more about me here.)
Let's Keep in Touch!
Sign up below to receive my weekly dispatches from the road with tips and tools for creating and living your Nomadtopia.
View our Privacy Policy.