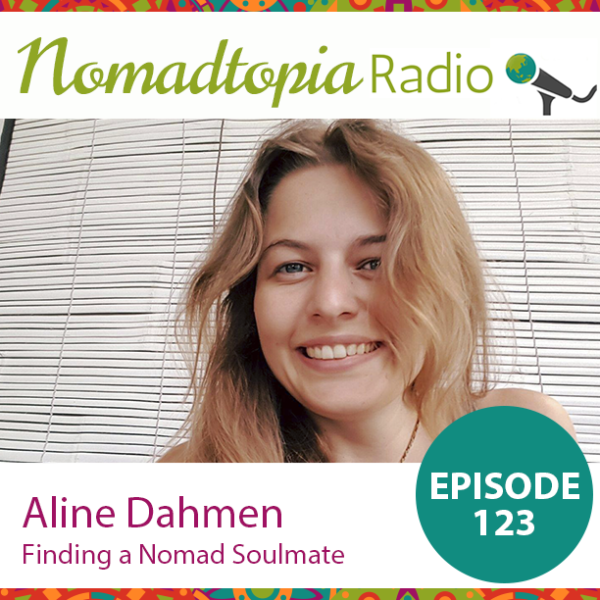 Aline Dahmen: Finding a Nomad Soulmate
January 24, 2018 | Podcast
When Aline first heard about "digital nomads" a few years ago, in her early 20s, it felt like a great fit for her. She started freelancing and has been working while she travels ever since. But there were certainly challenges along the way, including trying to find a partner to share the adventure (she even built an app to help solve this problem!). Tune in as we share our experiences finding love on the road and lots more.

Deciding to be a nomad in your early 20s
Getting started without a lot of work experience
Dealing with lack of support from parents and others
Dating and making friends as a nomad
Tips for nomads in Bali
And so much more

Resources we talked about
Note: Links with an asterisk are affiliate links, which means you may receive free credit or another bonus and I may earn a small commission or other benefits if you sign up/purchase using that link. There's no additional cost to you, of course!
Get the Top 10 Logistical Things You Need to do before becoming a nomad
(That Aren't What You Think)
When you download the guide, you'll also be subscribed to the Nomadtopia newsletter. Your email is safe with me and you can unsubscribe anytime. View our Privacy Policy.