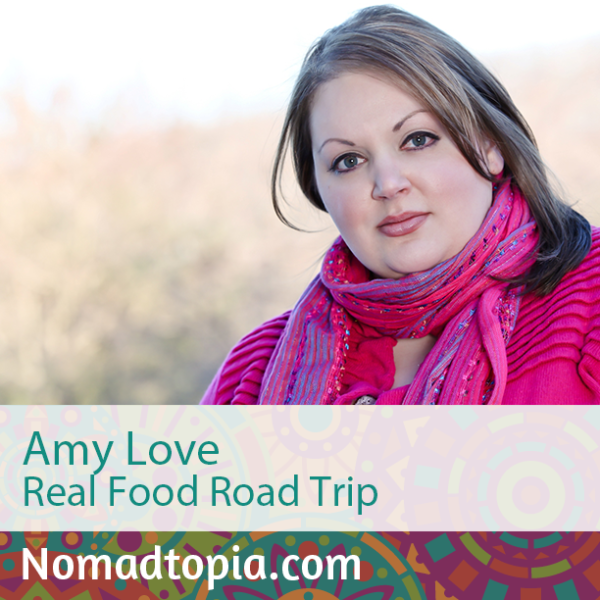 Amy Love: Real Food Road Trip
April 27, 2016 | Podcast
Amy and her husband made the transition from living the typical life in suburbia to organic farmers in New Hampshire to now location-independent entrepreneurs. They are currently on a two-plus-year road trip across the US and Canada with a focus on discovering great real food spots and natural beauty, connecting with their online community, and more.
Most Memorable Location-Independent Experiences
Honestly, just how amazing and beautiful this country is and all that it has to offer has been so profound for us. I can't pick one specific experience (there have been numerous adventures, to say the least), but it's all been such an incredible experience that we would not have been able to dream of just a few years ago.
Biggest Surprise along the Way
How quickly the time moves in each of our destinations! I always feel like there is so much more to see than we are able to experience when we are in a location for a week or two. Since we have expanded how long we see ourselves traveling this way, we will be extending our time in each place to around 4–6 weeks and even up to 12 weeks seasonally in some locations. We knew the first two years would be faster paced, so we could see as much as possible in our time on the road, and it's been great to find places we can't wait to revisit.

Questioning the typical life path
Setting up a location-independent lifestyle
Creating (and giving up) their organic farm
Deciding on RV life and nitty-gritty details of getting started
Costs and logistics of RV life
What the Real Food Road Trip is all about
Running their business and staying productive on the road
And much more


Resources we talked about
Note: Links with an asterisk are affiliate links, which means you may receive free credit or another bonus and I may earn a small commission or other benefits if you sign up/purchase using that link. There's no additional cost to you, of course!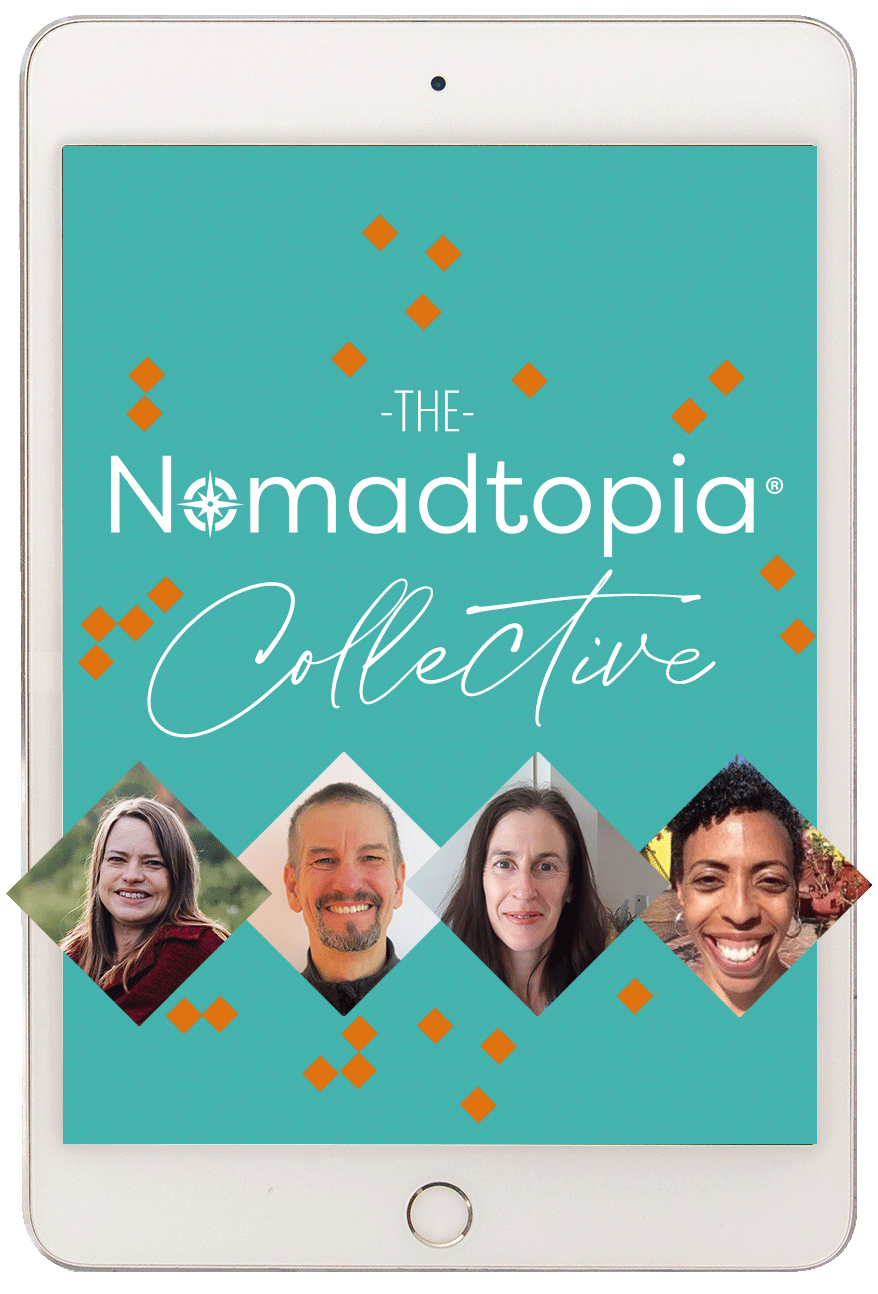 Get the resources and connection you need
Join the nomadtopia™ Collective, a hub of information, inspiration, and community for building—and thriving in—the location-independent lifestyle that's right for you.
Welcome to Nomadtopia®
a hub of resources, inspiration, and community for building—and thriving in— the location-independent lifestyle that's right for you.
The Nomadtopia Collective is a global online community for all nomads — aspiring, newbie, and experienced alike. We're here to not only help with complicated logistical questions related to nomad life, but also to support you at every step of your journey with a vibrant community of people who understand you, your dreams, and your lifestyle.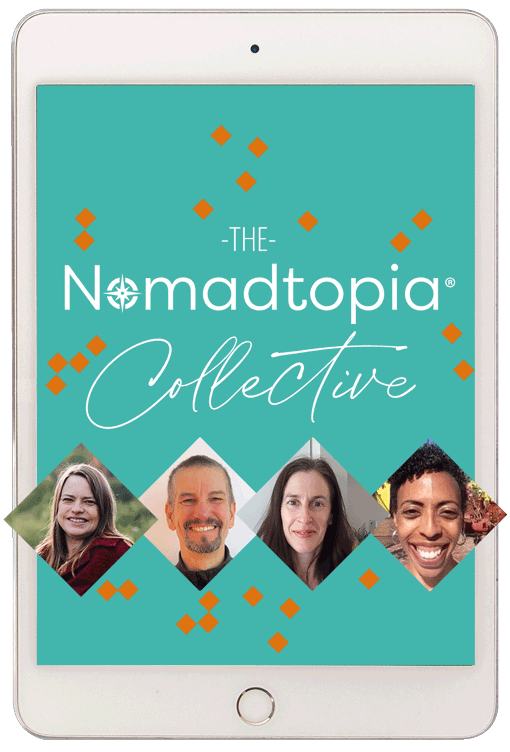 Get the Top 10 Logistical Things You Need to do before becoming a nomad
(That Aren't What You Think)
When you download the guide, you'll also be subscribed to the Nomadtopia newsletter. Your email is safe with me and you can unsubscribe anytime. View our Privacy Policy.