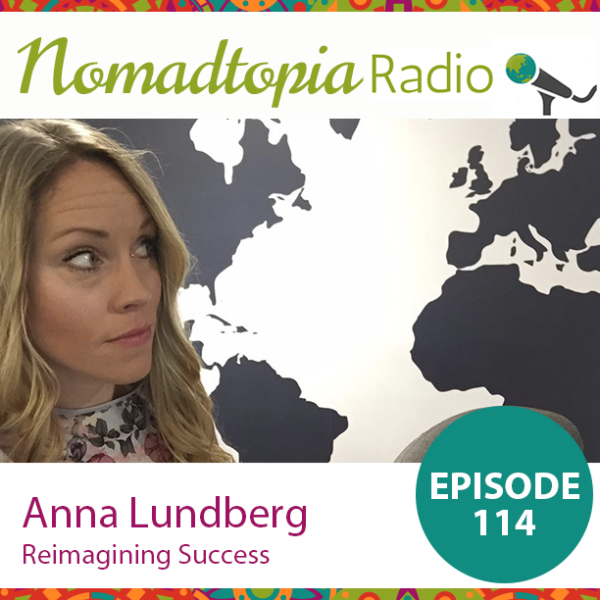 Anna Lundberg: Reimagining Success
November 15, 2017 | Podcast
Since quitting her corporate job in 2013, Anna has created a portfolio career that allows her to make money, enjoy her skills and passions, and travel frequently from her base in London.

Nomadtopia as the "ideal" and the current reality
Exploring different income streams
Juggling a "portfolio" career
Scheduling your ideal week and managing time zones
Trying to find balance
Redefining success for ourselves and figuring out what you want
And so much more


Resources we talked about
Note: Links with an asterisk are affiliate links, which means you may receive free credit or another bonus and I may earn a small commission or other benefits if you sign up/purchase using that link. There's no additional cost to you, of course!
Get the Top 10 Logistical Things You Need to do before becoming a nomad
(That Aren't What You Think)
When you download the guide, you'll also be subscribed to the Nomadtopia newsletter. Your email is safe with me and you can unsubscribe anytime. View our Privacy Policy.