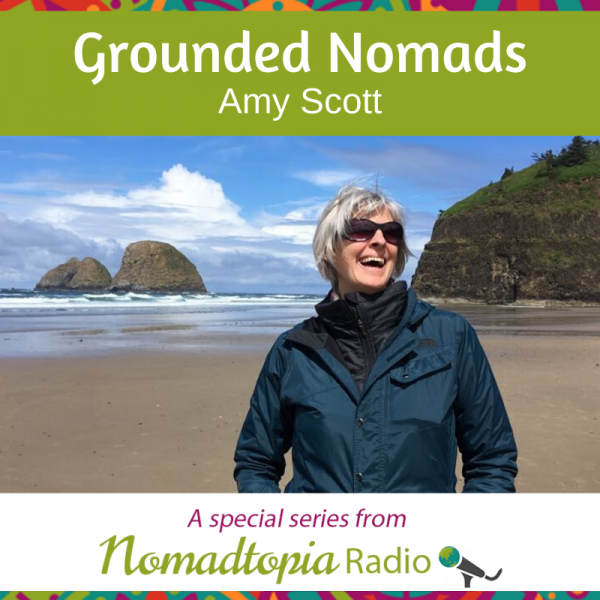 Grounded Nomads: Amy Scott
June 19, 2020 | Grounded Nomads, Podcast, with kids
Learn more about the Grounded Nomads series here.
This interview was recorded on June 16 and published June 19, 2020.
Catch up with the founder of Nomadtopia! How has becoming a mom of twins and living through the pandemic shifted my perspective on my own Nomadtopia—and lots more? Find out in this episode with the fabulous Jill Sessa returning to interview me once again.

Becoming* by Michelle Obama

White Fragility

* by Robin DiAngelo (I've recently learned about some of the issues Black people have with this book, and in particular about it being written by a white woman, but I already bought the book and know people who have found it helpful so I am planning to read it anyway—through the lens of knowing that it's problematic)

Jill's previous interviews with Amy: Episode 60 (2016) and Episode 135 (2018)
Get the Top 10 Logistical Things You Need to do before becoming a nomad
(That Aren't What You Think)
When you download the guide, you'll also be subscribed to the Nomadtopia newsletter. Your email is safe with me and you can unsubscribe anytime. View our Privacy Policy.