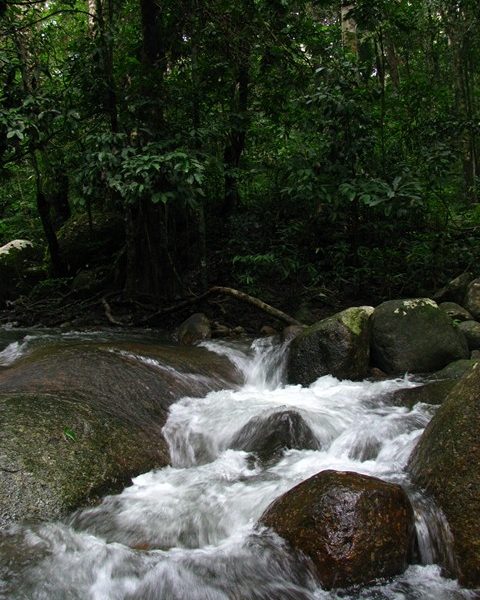 Day in the Life of a Nomad, Annotated
October 25, 2013 | blogging challenge, Inside Nomadtopia, Nomad Life
After I posted yesterday's rundown of a Day in the Life of a Nomad, a couple friends told me they were eager for even more information. My brief explanations of how I spent my day just prompted more questions about what I'm up to and what things are like in Malaysia.
So today I'll answer their questions and go into more detail about some of the more interesting parts of my day yesterday.
What are you coaching people about?
I help people who are working toward their own Nomadtopia, whatever that looks like to them. Several of my new clients are eager to quit their day jobs in order to have the freedom they crave, and others are already on the road and looking for support for their new lifestyle.
What do you eat?
Yesterday's menu was decidedly Western, after a few days of enjoying goodies from the local night market. Yesterday, we had granola and yogurt with yerba mate for breakfast, lamb burgers for lunch, and veggie quesadillas for dinner.
What kinds of places are you looking for in Indonesia?
I was looking on Agoda.com (I think?) for kind of mid-range acommodations, which in SE Asia usually means we can find a place for less than $30/night (sometimes much less).
In Singapore, which is a lot more expensive, we stayed in a room with a shared bath to save some money, but we've since decided we really prefer to have a private bathroom, especially if we're staying for a while.
We'll be in Jakarta for four or five nights, so we're looking for something central that looks cute and has good Wi-Fi. Access to a kitchen would be ideal, but we'll manage without if we have to.
What kind of client work are you doing?
In addition to working with coaching clients, I have a few editing projects I'm working on.
What kinds of plans were you and Roberto talking about?
What we're going to do in Kuala Lumpur next week, how long we want to stay in Jakarta, what we're going to do when we get to Bali, when to buy plane tickets, etc.
What are you using for billing clients?
I usually just use PayPal, but a few of my new clients are looking for recurring billing; FreshBooks works great for that.
What's your new offer about?
It's a new coaching program to help people who are freaking out about hitting the road or are already on the road and need some support to stay on top of everything. Stay tuned; it's going to be great. I think I'm going to call it Nomad on Demand.
What does the river look like? What's your friend like?
That's the river in the pic at the top of the page! My friend is great; she's also the host of the place where we're staying, which we found through another local friend but is also listed on Airbnb. She moved to Langkawi from Kuala Lumpur about five years ago, looking for a new life. She and her new husband, whom she met here, have built an amazing compound in a local village where they rent out rooms to travelers (like us!).
What's the grocery store like?
There are four different ones we've been to at least twice, and they vary quite a bit. Some are more geared toward foreign clientele, so they have more imported products and things like cheese, pasta, and tortillas. The one closest to us is more geared toward locals, and the one that's furthest away (where we went yesterday) is well-stocked with almost anything you could want; I bought soda, red and yellow bell peppers, sour cream, and Camembert, and stopped by the duty-free area for chocolate, beer, and wine.
I'll try to get some pictures before we leave here on Monday.
How was the rest of your day?
I had a great time talking with fellow entrepreneurs on two calls last night.
One of them was a video call, and I showed everyone a gecko hanging out on the wall in the kitchen, which really freaked them out! I love them, but huge spiders or snakes would be another story! 🙂
On the other call, we were all celebrating our successes this month. It's been a good one for me; I'm wrapping up the second live round of my online program, and started working with a bunch of new coaching clients. Woohoo!
Get the Top 10 Logistical Things You Need to do before becoming a nomad
(That Aren't What You Think)
When you download the guide, you'll also be subscribed to the Nomadtopia newsletter. Your email is safe with me and you can unsubscribe anytime. View our Privacy Policy.