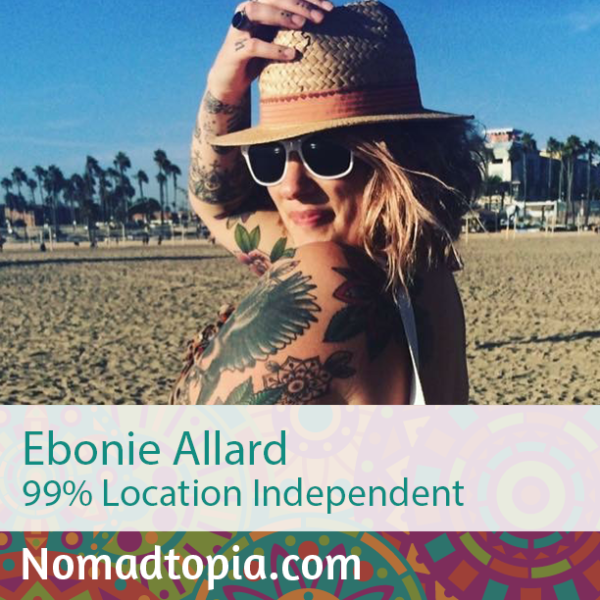 Ebonie Allard: 99% Location Independent
May 11, 2016 | Podcast
Ebonie is an author, a coach, and an entrepreneur. She's currently settled in Brighton, England, but incorporates a lot of travel into her location-independent business and lifestyle. Tune in to learn about the 1% that's not location independent and much more.
Most Memorable Location-Independent Experiences
Meeting my team or clients in person for the first time, often six months after meeting online or having trusted them with all sorts.
Biggest Surprise along the Way
That I want to stay put in one place for now.

Managing physical products
The impact of her nomadic childhood
Dealing with burnout
Building a lifestyle business vs an asset business
Finding balance between roots and roaming
The sharing economy and village mentality
Dealing with distractions while working
Tips for delegating and for hiring a VA
Her take on what defines an entrepreneur
And much more


Resources we talked about
Note: Links with an asterisk are affiliate links, which means you may receive free credit or another bonus and I may earn a small commission or other benefits if you sign up/purchase using that link. There's no additional cost to you, of course!
Get the Top 10 Logistical Things You Need to do before becoming a nomad
(That Aren't What You Think)
When you download the guide, you'll also be subscribed to the Nomadtopia newsletter. Your email is safe with me and you can unsubscribe anytime. View our Privacy Policy.