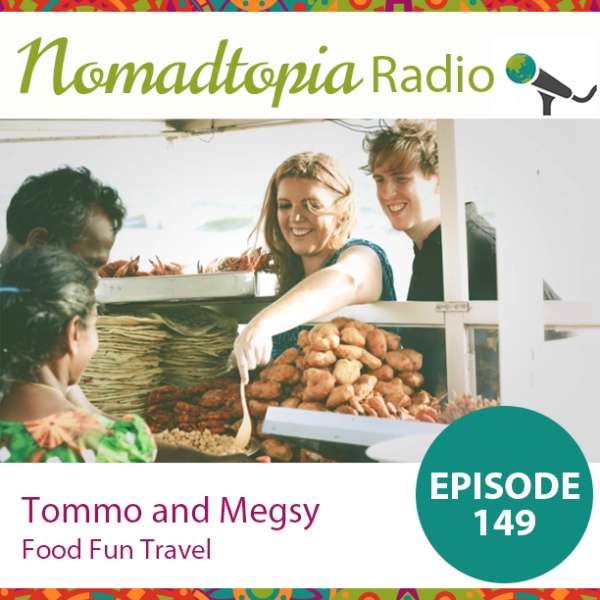 Tommo and Megsy: Food Fun Travel
June 5, 2019 | Podcast
Having spent much of the past six years being fully nomadic, Tommo and Megsy are now more focused on the freedom of location independence to have a home base, travel when they want, and avoid winter. In this episode we talk about their challenges finding income streams that worked for them, food as inspiration to travel, and lots more.

Getting started as nomads
Challenges of finding location-independent income streams that work for them
Food as inspiration as travel
Their "rules" for staying healthy while trying local food
Settling down in Portugal
And so much more

Resources we talked about
Note: Links with an asterisk are affiliate links, which means you may receive free credit or another bonus and I may earn a small commission or other benefits if you sign up/purchase using that link. There's no additional cost to you, of course!
Connect with Tommo and Megsy
Get the Top 10 Logistical Things You Need to do before becoming a nomad
(That Aren't What You Think)
When you download the guide, you'll also be subscribed to the Nomadtopia newsletter. Your email is safe with me and you can unsubscribe anytime. View our Privacy Policy.