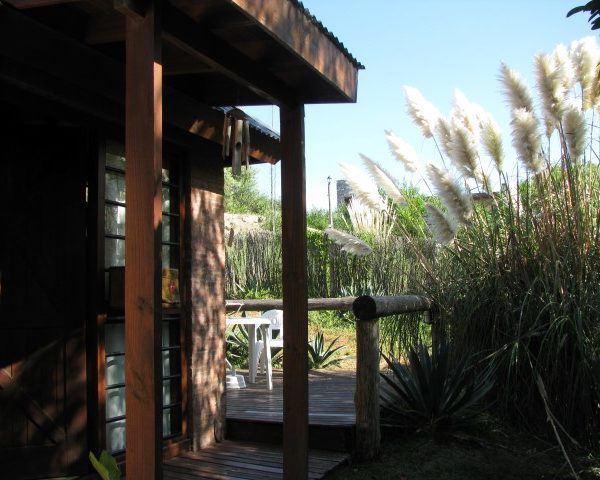 Going Home
June 25, 2014 | Nomad Life
I've heard the words "welcome home" quite a bit recently, both when I was visiting my parents in the United States and also upon arriving in Argentina (yes, after almost exactly a year away, we've returned to our home base in Buenos Aires!).
I'm not particularly surprised that others see either of those countries as my home. After all, according to some of the conventional definitions (per www.merriam-webster.com: n. 1. one's place of residence; 3. a familiar or usual setting; 4. a place of origin), one could certainly consider the U.S. or Argentina to fit the bill in my case.
But as you may have noticed in your own life, the more you move around, the fuzzier this idea of home can get, and the harder it is to fit your story into the conventional parameters.
Hearing "welcome home" immediately made me wonder, "Is this home?"
Which leads to a whole host of other questions:
If I've just arrived home, where have I been all this time?
What is home? Does it even exist?
Is it a physical structure?
A place?
Is home a state of mind?
Is it within you? In other people? Or in a culture, society, or lifestyle?
Is it everywhere? Nowhere?
Can more than one place be home? At the same time, or at different times in one's life?
Can/does a nomad ever go home?
Does it matter?
As they begin to explore these questions, some might say that home is the place you miss when you're gone, the place that's most familiar to you. Or perhaps it's the place you feel most comfortable, or where you're surrounded by people you love.
But I miss aspects of nearly every place I've ever been.
There are lots of places I know well. I can feel comfortable almost anywhere.
The people I love are spread far and wide across this planet.
People (both those I've just met, and those I've known for years!) sometimes ask me, "Where's home?"
I usually assume they mean it in the conventional sense, and figure they're not looking for a philosophical exploration of the concept of home, so I will say the U.S., or New Jersey, or California, or Argentina—whatever short, simple answer comes to me at the time.
Or I might try to at least hint at the ways that question isn't so straightforward for me: "Well, we have a home base in Argentina, but have been traveling for the last year." Or "I was born in New Jersey, but lived in California for a long time."
But sometimes, when someone asks me where home is, and I tune in to what feels most right in the moment, I'll say, "Here."
What does home mean to you?
This post is linked to the My Global Life Link-Up at SmallPlanetStudio.com.
Get the Top 10 Logistical Things You Need to do before becoming a nomad
(That Aren't What You Think)
When you download the guide, you'll also be subscribed to the Nomadtopia newsletter. Your email is safe with me and you can unsubscribe anytime. View our Privacy Policy.