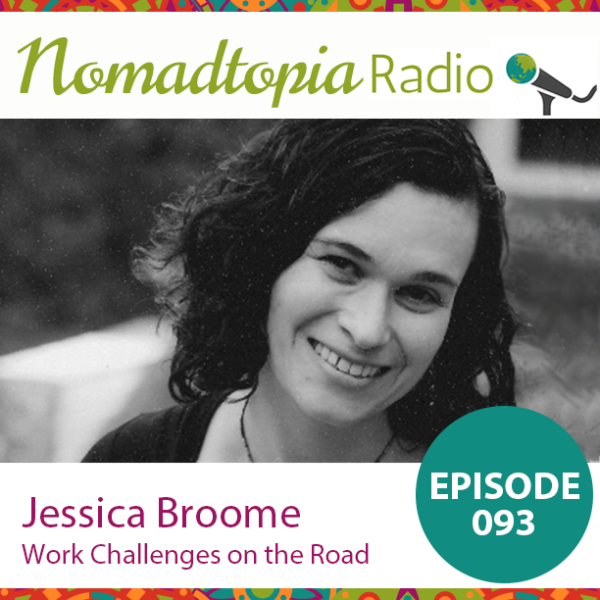 Jessica Broome: Work Challenges on the Road
June 21, 2017 | Podcast
Jessica learned the hard way that taking your business on the road isn't always as easy as it sounds. After experiencing some challenges on her first adventure abroad, she made some changes and set everything up to run smoothly—and her business and lifestyle have thrived ever since.
NOTE: Some of the language in this episode may not be suitable for work or children!

The challenges Jessica experienced on her first attempt to work while traveling
The key changes she made to improve the work-from-anywhere experience
How and why she returns to the same place each summer
Dealing with mail when you're moving around a lot
Her top tips for working from anywhere
And so much more

Resources we talked about
Note: Links with an asterisk are affiliate links, which means you may receive free credit or another bonus and I may earn a small commission or other benefits if you sign up/purchase using that link. There's no additional cost to you, of course!
Get the Top 10 Logistical Things You Need to do before becoming a nomad
(That Aren't What You Think)
When you download the guide, you'll also be subscribed to the Nomadtopia newsletter. Your email is safe with me and you can unsubscribe anytime. View our Privacy Policy.