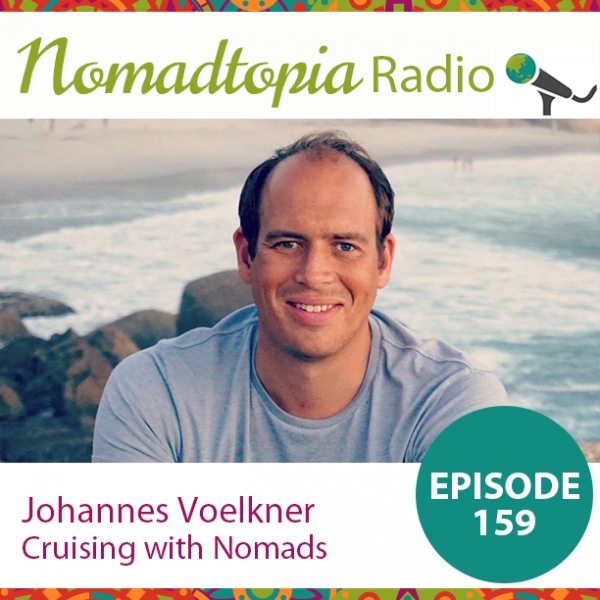 Johannes Voelkner: Cruising with Nomads
April 1, 2020 | Podcast
Johannes is the founder of Nomad Cruise. Originally from Germany, he has been a nomad for the past nine years and is now based in Mallorca, Spain.
NOTE: This episode was recorded in early February 2020, before COVID-19 became a global pandemic that swept the globe. Unfortunately, taking a cruise is not exactly an option right now, but you can get plenty of inspiration and food for thought for the future from our conversation.

How his lifestyle has shifted over time
The importance of community
How Nomad Cruise came to be and who it's for
Traveling with a purpose
Why Mallorca is a good base for nomads
And so much more


Resources we talked about
Note: Links with an asterisk are affiliate links, which means you may receive free credit or another bonus and I may earn a small commission or other benefits if you sign up/purchase using that link. There's no additional cost to you, of course!
Get the Top 10 Logistical Things You Need to do before becoming a nomad
(That Aren't What You Think)
When you download the guide, you'll also be subscribed to the Nomadtopia newsletter. Your email is safe with me and you can unsubscribe anytime. View our Privacy Policy.