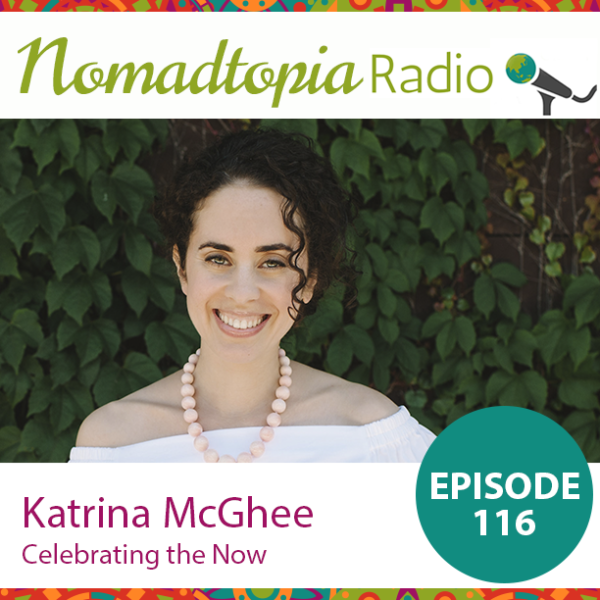 Katrina McGhee: Celebrating the Now
November 29, 2017 | Podcast
In 2013, Katrina left a well-paying corporate job to take a yearlong career break that ended up lasting 20 months. She returned to the corporate world to be able to finish paying off her debt (and completed her coach training at the same time), and is on the cusp of quitting her job once again to live her Nomadtopia as a location-independent life coach.

Making a plan and quitting her job 18 months later
Balancing debt, savings, and travel (or other goals)
Transitioning back to "normal" life after extended travel
Staying motivated to tackle big goals
Dealing when life gets messy
And so much more


Resources we talked about
Note: Links with an asterisk are affiliate links, which means you may receive free credit or another bonus and I may earn a small commission or other benefits if you sign up/purchase using that link. There's no additional cost to you, of course!
Get the Top 10 Logistical Things You Need to do before becoming a nomad
(That Aren't What You Think)
When you download the guide, you'll also be subscribed to the Nomadtopia newsletter. Your email is safe with me and you can unsubscribe anytime. View our Privacy Policy.