Betsy and Warren: Married with luggage
October 14, 2015 | Podcast
Betsy and Warren left the US in 2010 at the age of 40 after saving and downsizing for two years to make their dream come true. These days, when they aren't traveling the world you can find them writing their next book in a small, whitewashed village in Spain.
Note: Some of the language in this episode may not be suitable for work or children!
Most Memorable Location-Independent Experiences
We spent a month in Mongolia, and we were lucky to be invited to a large family gathering in the Gobi Desert. To see a blanket of stars overhead, to be the only outsiders in a family gathering of 100 people celebrating their heritage and singing long songs well into the starry night, was magical.
Biggest Surprise along the Way
Positive: The internal journey is just as magnificent as the external journey.
Negative: Your problems do not stay in your home country. You have to deal with the shit in your life no matter where you live.
Bonus
Warren and Betsy share the ins and outs of buying a house in Spain, and I weigh in with my experience buying property in Argentina. Download now for just 99 cents.

Why they enjoy having a home base
Our experience with having Argentina and Spain as our respective home bases
Leaving the U.S.
Why it's important to set a deadline to leave
Tracking expenses and spending in line with your values
Team vs. relationship mentality
Their main income streams
And so much more


Resources we talked about
Note: Links with an asterisk are affiliate links, which means you may receive free credit or another bonus and I may earn a small commission or other benefits if you sign up/purchase using that link. There's no additional cost to you, of course!
Connect with Betsy and Warren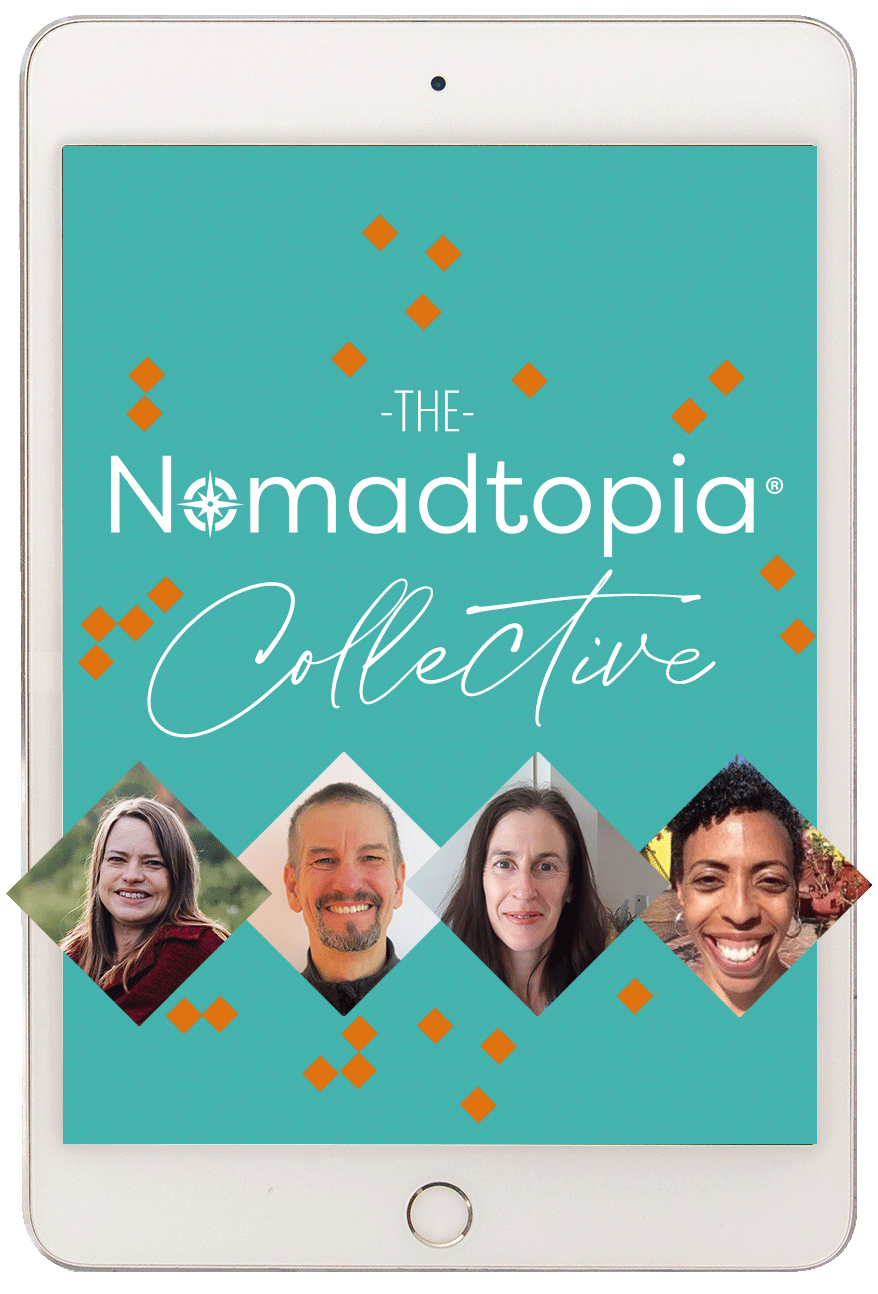 Get the resources and connection you need
Join the nomadtopia™ Collective, a hub of information, inspiration, and community for building—and thriving in—the location-independent lifestyle that's right for you.
Welcome to Nomadtopia®
a hub of resources, inspiration, and community for building—and thriving in— the location-independent lifestyle that's right for you.
The Nomadtopia Collective is a global online community for all nomads — aspiring, newbie, and experienced alike. We're here to not only help with complicated logistical questions related to nomad life, but also to support you at every step of your journey with a vibrant community of people who understand you, your dreams, and your lifestyle.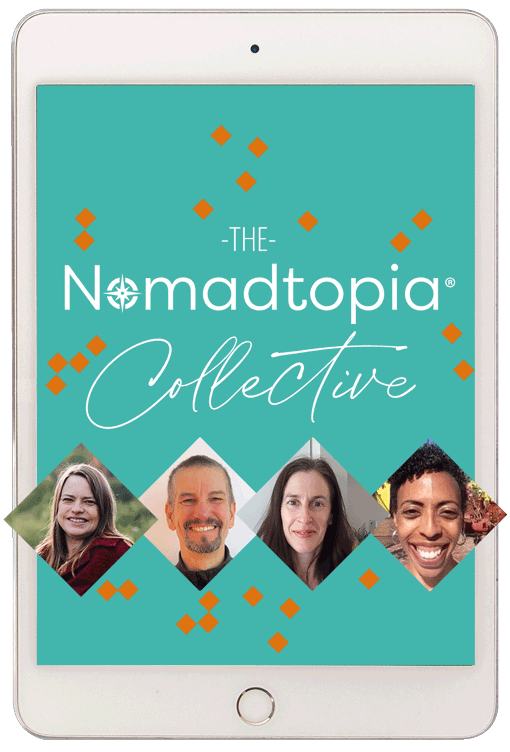 Get the Top 10 Logistical Things You Need to do before becoming a nomad
(That Aren't What You Think)
When you download the guide, you'll also be subscribed to the Nomadtopia newsletter. Your email is safe with me and you can unsubscribe anytime. View our Privacy Policy.