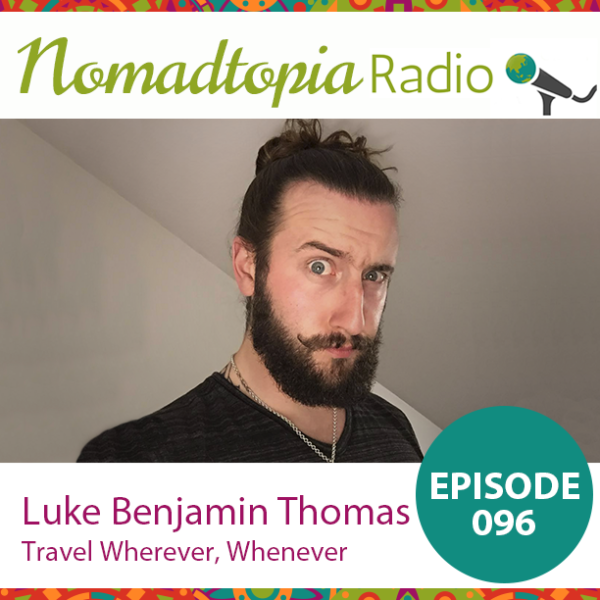 Luke Benjamin Thomas: Travel Wherever, Whenever
July 12, 2017 | Podcast
Since he decided he wanted the freedom to travel wherever, whenever, Luke has taken advantage of Working Holiday visas in a number of countries, learned how to talk to pretty much anyone, figured out what it takes to work from anywhere, and lots more.
NOTE: Some of the language in this episode may not be suitable for work or children!

How Luke ran his first business into the ground
Traveling on Working Holiday visas
How travel made Luke more extroverted
Luke's tips for meeting/talking to people
Biggest challenges in his Nomadtopia
Resources that helped him create his Nomadtopia
And so much more

Resources we talked about
Note: Links with an asterisk are affiliate links, which means you may receive free credit or another bonus and I may earn a small commission or other benefits if you sign up/purchase using that link. There's no additional cost to you, of course!
Luke's Top 3 Travel Tips
Don't say no when people invite you to do things.
Shop for flights and travel insurance.
Don't stick to tourist spots.
Get the Top 10 Logistical Things You Need to do before becoming a nomad
(That Aren't What You Think)
When you download the guide, you'll also be subscribed to the Nomadtopia newsletter. Your email is safe with me and you can unsubscribe anytime. View our Privacy Policy.