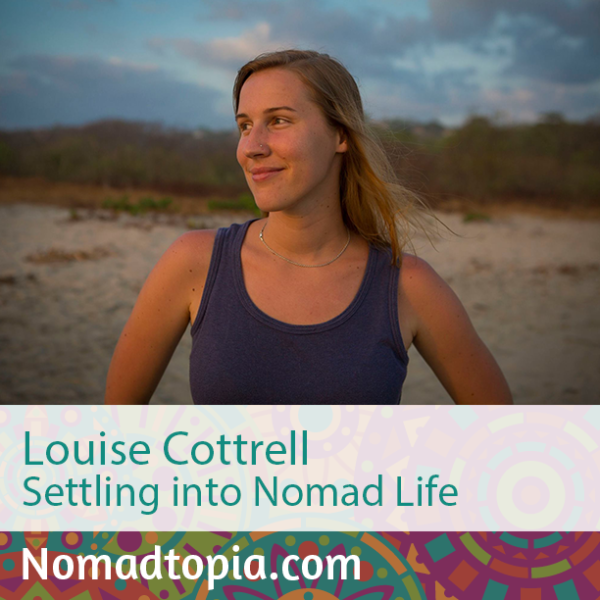 Louise Cottrell: Settling into Nomad Life
June 8, 2016 | Podcast
After 4+ years living in Argentina, developing location-independent skills, and taking a few trial runs, Louise is back on the nomad train. This year will be full of new (and old) countries, as well as the first time nomading with her partner. They only have tentative plans/ideas of where they're going through winter. After that they're not sure; they may even pick a base to stay for a while (but not Buenos Aires!).
Most Memorable Location-Independent Experiences
When I got my most important valuables stolen in La Paz, Bolivia, in 2011, a bad situation quickly turned positive because I was with the guy who I would end up with until today! I quit grad school, moved to Argentina, learned so much over the next four years, and eventually ended up leaving with a new citizenship (without even having to get married).
Biggest Surprise along the Way
The nomad community, i.e., "people who get me," are all over the place. But there are many people who cannot and will not ever understand the urge to keep moving. I have had to make a place in my heart for both types of people.

Lessons learned from getting robbed in Bolivia
Keeping track of important documents
Deciding to move to Buenos Aires
Settling in one place (or not)
Tips for using Pinterest as a business/blogger
How and why she has passports from three different countries
Getting her boyfriend on board to travel
And much more

Resources we talked about
Note: Links with an asterisk are affiliate links, which means you may receive free credit or another bonus and I may earn a small commission or other benefits if you sign up/purchase using that link. There's no additional cost to you, of course!
Get the Top 10 Logistical Things You Need to do before becoming a nomad
(That Aren't What You Think)
When you download the guide, you'll also be subscribed to the Nomadtopia newsletter. Your email is safe with me and you can unsubscribe anytime. View our Privacy Policy.