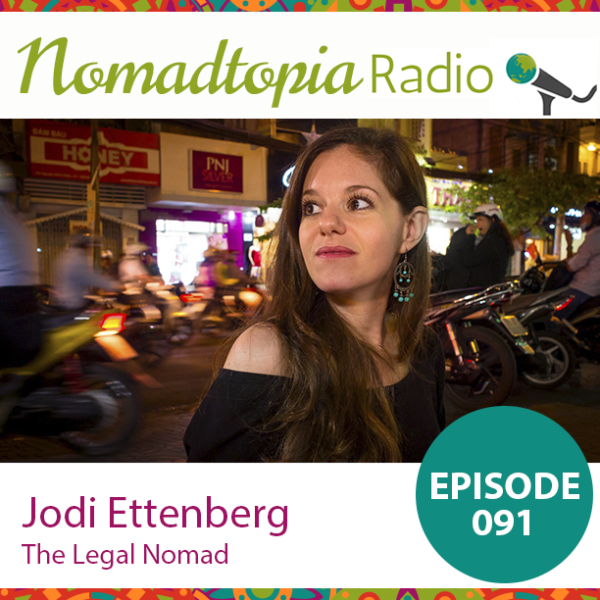 Jodi Ettenberg: The Legal Nomad
June 7, 2017 | Podcast
After saving money while working as a lawyer for five years, Jodi Ettenberg quit her job in 2008. The plan was to travel the world for a year, but nine years later, she has yet to return to the practice of law. What started as full-time travel, then a nomadic lifestyle while making her living on the road, has morphed into a home base in Oaxaca, Mexico, while she continues to work in food and storytelling.

Practical and mental shifts from full-time travel to living and working on the road
Jodi's primary income streams
Tips for traveling with celiac disease (or food restrictions in general)
How she sells physical products while traveling
Why (and where) Jodi chose to have a home base
Avoiding dengue and other diseases
What she wishes she'd known when she started out
Jodi's favorite things to do in Oaxaca, Mexico
And so much more

Resources we talked about
Note: Links with an asterisk are affiliate links, which means you may receive free credit or another bonus and I may earn a small commission or other benefits if you sign up/purchase using that link. There's no additional cost to you, of course!
Get the Top 10 Logistical Things You Need to do before becoming a nomad
(That Aren't What You Think)
When you download the guide, you'll also be subscribed to the Nomadtopia newsletter. Your email is safe with me and you can unsubscribe anytime. View our Privacy Policy.