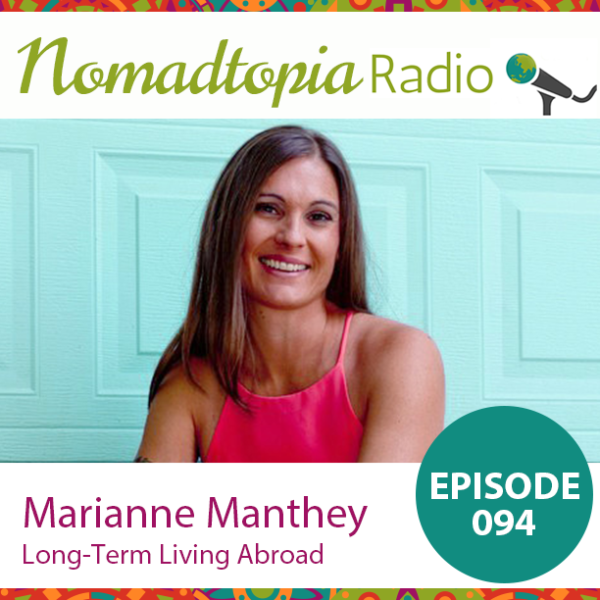 Marianne Manthey: Long-Term Living Abroad
June 28, 2017 | Podcast, with kids
While living in Colorado, Marianne and her husband came up with the idea to move to Costa Rica. About five years later, with their young son in tow, they finally made it happen. Tune in as we talk about making a change on a long timeline and lots more.
NOTE: Some of the language in this episode may not be suitable for work or children!

Challenges in creating her Nomadtopia
Staying motivated over the long haul and making it happen
Finding balance between risk-taking and planning
What she wishes she'd brought to Costa Rica
Costs in Costa Rica
And so much more

Resources we talked about
Note: Links with an asterisk are affiliate links, which means you may receive free credit or another bonus and I may earn a small commission or other benefits if you sign up/purchase using that link. There's no additional cost to you, of course!
Get the Top 10 Logistical Things You Need to do before becoming a nomad
(That Aren't What You Think)
When you download the guide, you'll also be subscribed to the Nomadtopia newsletter. Your email is safe with me and you can unsubscribe anytime. View our Privacy Policy.