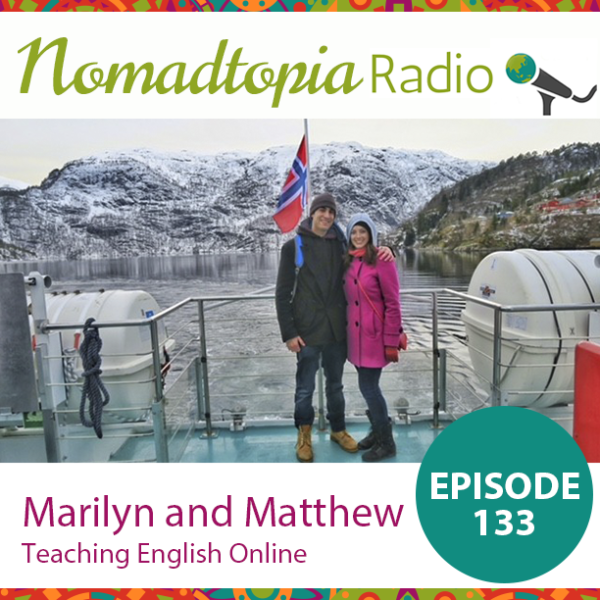 Marilyn and Matthew: Teaching English Online
April 4, 2018 | Podcast
Marilyn and Matthew travel the world by teaching English online with VIPKID. They prefer to spend more time in one place rather than traveling constantly, and they love the flexibility that their location-independent work gives them to do just that.

Teaching English online
Deciding where to go
Getting residency in the Czech Republic
Hard lessons about taxes for expats/freelancers
And so much more


Resources we talked about
Note: Links with an asterisk are affiliate links, which means you may receive free credit or another bonus and I may earn a small commission or other benefits if you sign up/purchase using that link. There's no additional cost to you, of course!
Get the Top 10 Logistical Things You Need to do before becoming a nomad
(That Aren't What You Think)
When you download the guide, you'll also be subscribed to the Nomadtopia newsletter. Your email is safe with me and you can unsubscribe anytime. View our Privacy Policy.