Monika and John Mundell: Cruising through location independence
January 21, 2015 | Podcast
Monika and John have had their share of adventures over the years, but eventually ended up feeling a little stuck living abroad in Australia. They decided to revamp their lives and have been on the road, traveling mostly by cruise ship, since March 2014.
Note: Some of the language in this episode may not be suitable for work or children!
Most Memorable Location-Independent Experiences
Living in gratitude pretty much 24/7. We're grateful for having had the courage to follow our dream, and not be discouraged by challenges and hurdles. It has made us even more determined to live outside of the box, and to encourage others to do so too.
We're collecting so many amazing memories every single day and are meeting the most incredible people everywhere we travel.
Biggest Surprise along the Way
We've experienced no huge surprises. We've travelled a lot for the past 30 years, so we're comfortable with that aspect of our lifestyle. But the one thing we both notice is the kindness of strangers and people around the world. Being location independent really does reaffirm that the world (+ its people) is a beautiful place.

What Monika learned from her first business ventures
Their early years traveling and living abroad
Changing directions in life
How everything fell into place once they figured out what they wanted
Why and how they cruise
Cooking on the road
Money and accommodations logistics
And much more


Resources we talked about
Note: Links with an asterisk are affiliate links, which means you may receive free credit or another bonus and I may earn a small commission or other benefits if you sign up/purchase using that link. There's no additional cost to you, of course!
Connect with Monika and John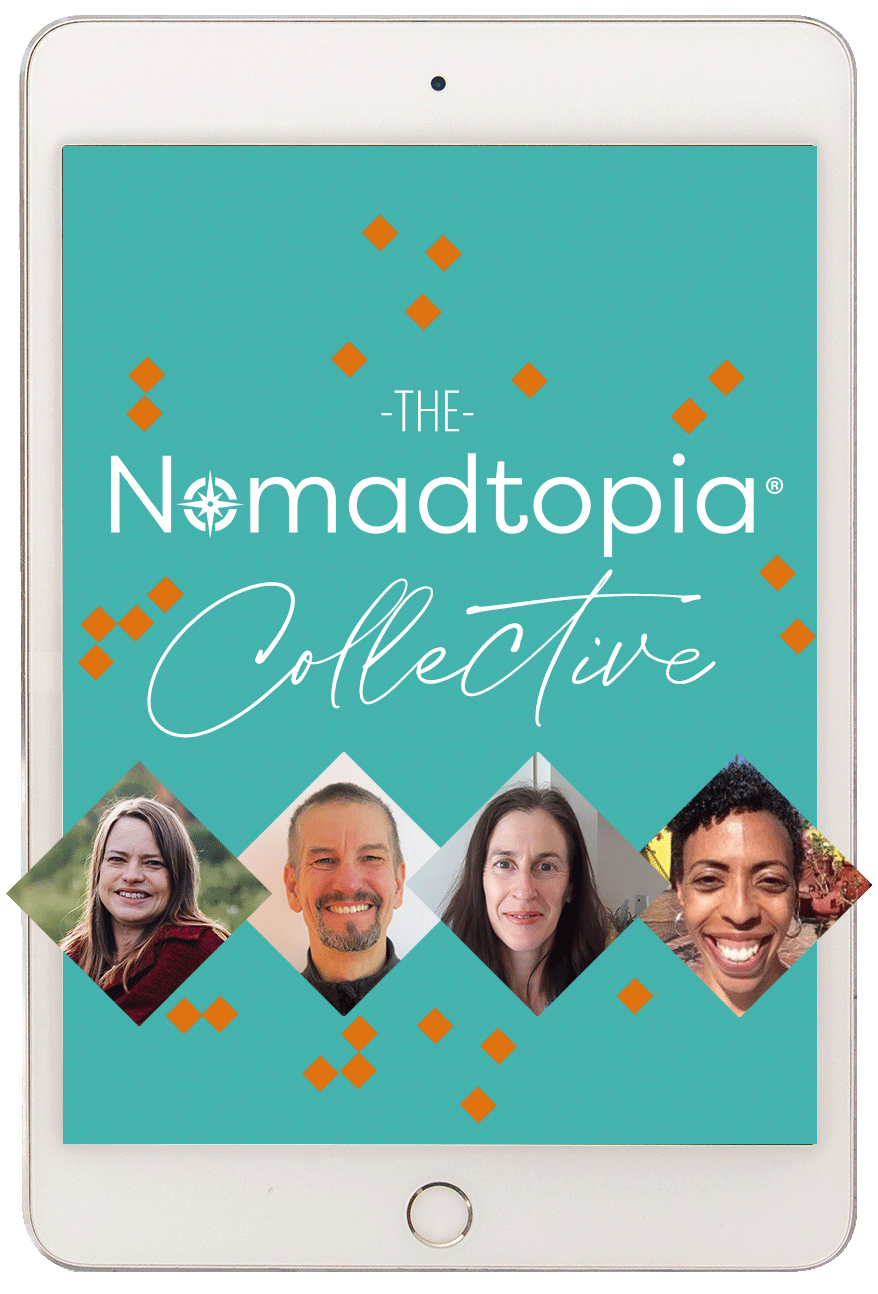 Get the resources and connection you need
Join the nomadtopia™ Collective, a hub of information, inspiration, and community for building—and thriving in—the location-independent lifestyle that's right for you.
Welcome to Nomadtopia®
a hub of resources, inspiration, and community for building—and thriving in— the location-independent lifestyle that's right for you.
The Nomadtopia Collective is a global online community for all nomads — aspiring, newbie, and experienced alike. We're here to not only help with complicated logistical questions related to nomad life, but also to support you at every step of your journey with a vibrant community of people who understand you, your dreams, and your lifestyle.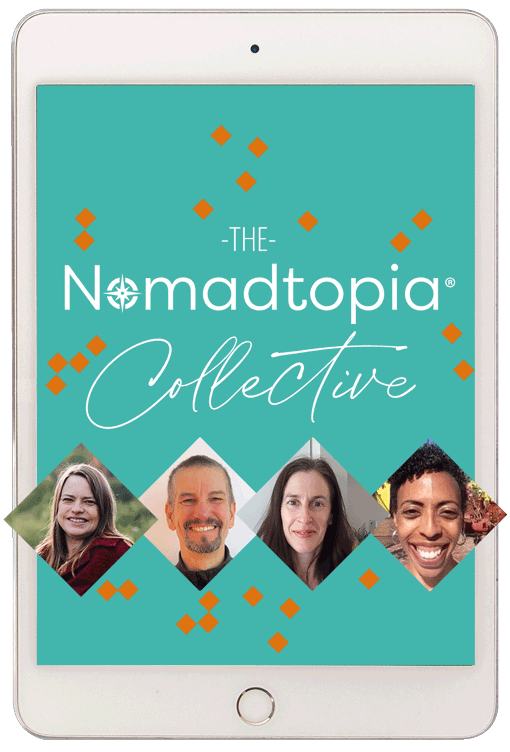 Get the Top 10 Logistical Things You Need to do before becoming a nomad
(That Aren't What You Think)
When you download the guide, you'll also be subscribed to the Nomadtopia newsletter. Your email is safe with me and you can unsubscribe anytime. View our Privacy Policy.