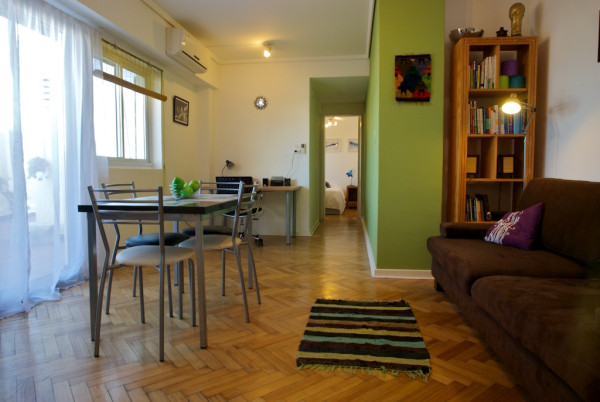 The Pros and Cons of Having a Home Base
October 5, 2013 | blogging challenge, FAQs, Nomad Life, Travel Logistics
Some people love having a home base to return to, and others love the liberation of being completely nomadic. Some only start to recognize the appeal of a home base after spending months, or years, on the road.
I've done it many different ways, and they all have their pros and cons.
Right now, I have a home base, and a lot of people I know seem to want the same, so let's explore the benefits and the drawbacks of having a home base.
Note: You can also have the sense of a home base without owning property or having a long-term rental, simply by returning to the same places over and over again, but right now I'm talking about having a physical place you own or rent, and where you may even leave some of your stuff.
The Benefits
You have a place to leave your stuff.
You always have at least one place in the world where you can stay (unless someone else is staying there!).
You can use it to do a home exchange with someone in another part of the world.
The Drawbacks
You have to cover the related expenses, one way or another, no matter what.
You need a reliable local contact who can handle any problems that arise while you're gone.
You may have to go back to take care of things if the local person can't/won't do it.
As with many things in life, you have to consider all of these points and decide what works best for you right now. Despite the drawbacks, for now, I'm glad I have a home base, but that might not always be the case.
Be sure to frequently reevaluate your situation to be sure it's still working for you! What you wanted several years ago might be different from what you want now, which may change again down the line, and that's OK.
Don't stick with something if it's not making you happy anymore.
What works best for you? Do you prefer to have a home base or are you eager to go completely nomadic?
P.S. That's my apartment in Buenos Aires in the photo above! Let me know if you'd like to stay there. 🙂
If you liked this post, please share it using the buttons below. Thanks!
Get the Top 10 Logistical Things You Need to do before becoming a nomad
(That Aren't What You Think)
When you download the guide, you'll also be subscribed to the Nomadtopia newsletter. Your email is safe with me and you can unsubscribe anytime. View our Privacy Policy.