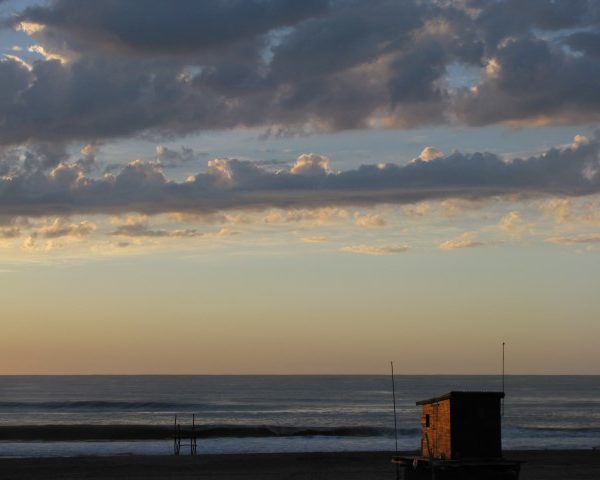 A Year in the Life of a Nomad: 2013
January 7, 2014 | Inside Nomadtopia, Nomad Life, Photos
In my Nomadtopia, 2013 was a pretty big year.
After spending the first six months of 2013 in Argentina (with a quick trip to Peru to co-lead a retreat), Roberto and I visited friends and family in the U.S. and Canada before flying to Southeast Asia, where we spent the last five months of the year.
It was Roberto's first time to Asia, my first time in the region since 2005, and our first time taking our businesses so far afield. I'm happy to report that our businesses survived the transition (and even thrived), and we're planning to stay in the area until April or May 2014.
Here's a little more about what I got up to in 2013. I'm sure I left out a lot, but it was fun to think back on the year to put this together.
Countries visited: 7
Argentina
Peru
United States
Canada
Malaysia
Singapore
Indonesia
Countries transited: 4
Flights Taken: 21
Memorable Experiences
Super-steep gondola ride to highest point in Langkawi, Malaysia
Trying local food with new friends in Penang and Kuala Lumpur, Malaysia
The local night markets in Langkawi
Celebrating our first wedding anniversary at the beach in Mar Azul, Argentina
Giving my first in-person writing workshops (in Peru, no less!)
Getting stung by a jellyfish in Langkawi, Malaysia
Using up $18 of data in 2 minutes in Canada
Peeing underneath a freeway overpass on the way to July 4th fireworks in Portland, Oregon
Open-air living in Malaysia and Indonesia
Trying new things like sound healing, ecstatic dance, and chakra breath meditation in Bali, Indonesia
Completing a blogging challenge by publishing a post every day in October
Camping out in our friend's backyard in Summerland, Canada
Hosting the Nomads Unite! meetup at the World Domination Summit in Portland
Watching the nightly frog commute at our place in Langkawi
Recording interviews for Internet radio and telesummits with turkeys and roosters causing a ruckus in the background
Watching the Celebration of Light fireworks in Vancouver, Canada, from our friend's rooftop
Immersing myself in (and drinking!) the water at the Holy Springs Temple in Bali
Being inundated by the bug du jour almost every night in Malaysia and Indonesia
Riding bikes in a downpour in Langkawi
Having a monkey jump on my shoulder at the Sacred Monkey Forest in Ubud, Bali
Hiking Incan ruins with an amazing group of women in the Sacred Valley, Peru
Meeting up with online friends and clients in Buenos Aires, Peru, Orlando, Tampa, Portland, Seattle, Vancouver, Penang, Langkawi, Kuala Lumpur, Singapore, and Bali
Lessons Learned
Do what you want to do, not what you feel like you should do
Scheduling calls with clients in the U.S. while in Asia is tough but doable
Tweak your schedule to meet clients' needs, but not too much (you need to sleep too!)
Malaysia is more expensive than other countries in SE Asia
Most homestays/guesthouses in Ubud, Bali, don't have good enough Internet connections for downloading large files or doing anything super-important like hosting a webinar or telesummit
Take every opportunity to spend time with loved ones
Transportation in Bali is expensive (by SE Asia standards), and traffic is crazy
There's much more English spoken/used in Malaysia than in Indonesia
Very few people speak English in the São Paulo, Brazil, airport terminal where I had a long layover, and my Spanish barely got me by
Unplugging now and then is essential
These last few I already knew, but they were strongly reinforced this year:
The more you move around, the more money you spend, the more time you spend making travel plans, and the more easily you get burned out
It's essential to have more than one way to connect to the Internet if you're working while traveling
Ask; you never know what you might receive
To focus on product creation or program delivery, it's easier to stay in one place
After spending New Year's Eve on the beach in Bali, on January 1, 2014, we flew to India for the next phase of our Nomadtopia.
I have lots of big plans for 2014. Stay tuned for more adventures, plus resources and inspiration to help you live your Nomadtopia, too!
Get the Top 10 Logistical Things You Need to do before becoming a nomad
(That Aren't What You Think)
When you download the guide, you'll also be subscribed to the Nomadtopia newsletter. Your email is safe with me and you can unsubscribe anytime. View our Privacy Policy.