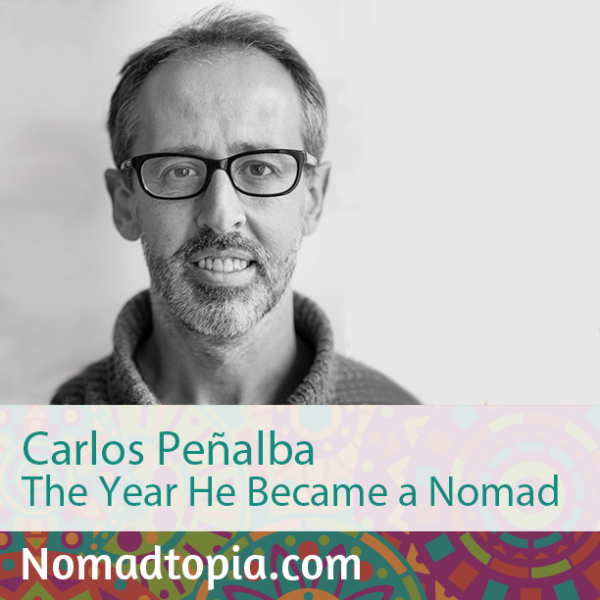 Carlos Peñalba: The Year He Became a Nomad
June 22, 2016 | Podcast
Originally from Spain, Carlos Peñalba is a passionate traveler and photographer who quit his job in New York to backpack through Asia for a year. It turned into an 18-month journey, during which he was also launching a new freelance career. After leaving Asia and as he tried to figure out what was next for him, Carlos wrote a memoir about his adventure, The Year I Became a Nomad: A Journey through Asia on a Quest for Freedom, Love and Happiness.
Most Memorable Location-Independent Experiences
The whole journey I made from Nepal to Japan during 18 months that I've written about in my travel memoir.
Biggest Surprise along the Way
Freedom and autonomy are the great advantages of my lifestyle. The most difficult aspect has been accomplishing all I wanted to do on my own. I'm not very disciplined, and many times I have underestimated the time required to complete many tasks. Both have pushed back the completion of my book as well as many other aspects of my photography career.

Finally deciding to quit his job to travel
Why he went to Asia
Logistics of his 18-month trip
Costs and priorities while traveling long-term
Challenges of starting a new career
How he's promoting his travel memoir
Adjusting to life after travel
And much more


Resources we talked about
Note: Links with an asterisk are affiliate links, which means you may receive free credit or another bonus and I may earn a small commission or other benefits if you sign up/purchase using that link. There's no additional cost to you, of course!
Get the Top 10 Logistical Things You Need to do before becoming a nomad
(That Aren't What You Think)
When you download the guide, you'll also be subscribed to the Nomadtopia newsletter. Your email is safe with me and you can unsubscribe anytime. View our Privacy Policy.