When I talked to Carlton Taylor, he and his wife, Varsha, were just wrapping up a three-month adventure in Ecuador. But it's not something that came about overnight. It took planning, determination, and intentional action (not to mention a strategy to show his wife it was possible and bring her on board). Tune in to find out the steps they took to make it happen, what they've experienced in Ecuador, and what's next.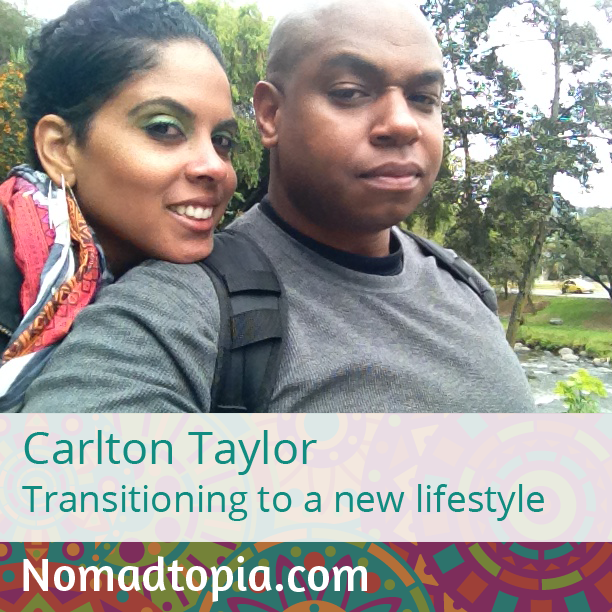 In This Episode

Unexpected experiences in Ecuador
What it took to make it happen after his initial inspiration
The gradual steps he took to get his wife on board
The magic of connections and relationships
Preparing for a three-month trip abroad
And much more

Most Memorable Location-Independent Experiences

Referrals for living. Friend of a friend, of a friend, of a friend, of a friend = free lodging for a month.

Biggest Surprise along the Way

How difficult it is for people to understand and respect location-independence.

Resources We Talked About

Carlton's Links

Subscribe to Nomadtopia Radio for Free

  

You can also add Nomadtopia Radio to your RSS feed: http://nomadtopiaradio.libsyn.com/rss

Enjoying Nomadtopia Radio?

Please leave a review in iTunes to help more people find us! (Find out how.)

Stay Connected!

Join the friendly community in the Nomadtopia Facebook group.

Like the Nomadtopia Facebook page.