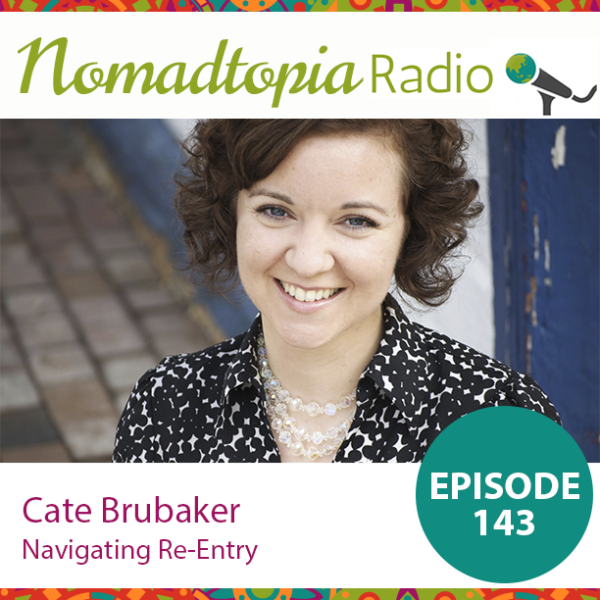 Cate Brubaker: Navigating Re-Entry
December 5, 2018 | Podcast
Re-entry (returning home after extended travel, especially abroad) can be one of the hardest parts of a location-independent lifestyle. Dr. Cate Brubaker—re-entry coach, consultant, and part-time nomad—joins me to talk all about why re-entry is so tough and what we can do to make it easier, no matter how long we've been gone or how long we're staying put.

Balancing her nomadic ways with her husband's location-dependent life
What re-entry is and what makes it so tough
Dealing with re-entry if you've already returned
Preparing for re-entry in the future
And so much more


Resources we talked about
Note: Links with an asterisk are affiliate links, which means you may receive free credit or another bonus and I may earn a small commission or other benefits if you sign up/purchase using that link. There's no additional cost to you, of course!
Get the Top 10 Logistical Things You Need to do before becoming a nomad
(That Aren't What You Think)
When you download the guide, you'll also be subscribed to the Nomadtopia newsletter. Your email is safe with me and you can unsubscribe anytime. View our Privacy Policy.