Ryan Biddulph quickly recognized that getting laid off from his job as a security guard had given him an opportunity to truly set himself free. First, he researched and got started making money online, and after a couple years he realized he could easily take his work on the road. Tune in to find out how Ryan, who'd never traveled outside the US until he and his fiancée took off to Bali, became a long-term traveler and successful online entrepreneur.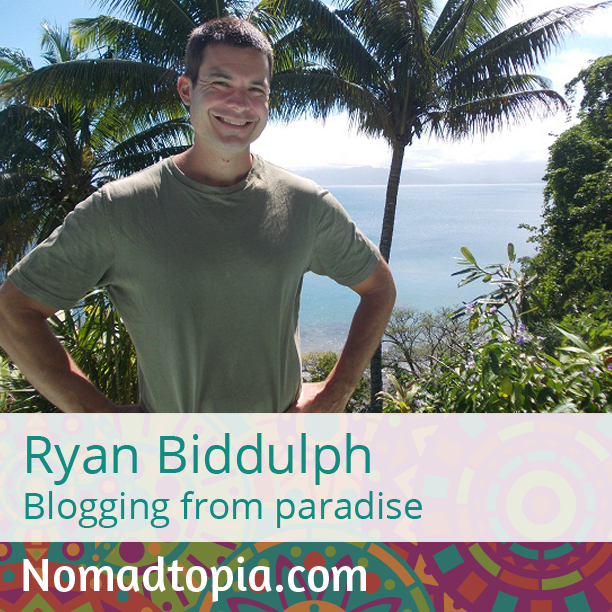 In This Episode

Letting go of physical possessions to have more experiences
Dealing with family and friends' opinions about our lifestyle choices
How travel expands your world view and is a great vehicle for personal development
Housesitting around the world
Costs of living in Fiji
Tips for monetizing a blog and building an online presence
And much more

Most Memorable Location-Independent Experiences

So many to pick from, but I'd say petting three 400-pound tigers in their cage in Thailand.

Biggest Surprise along the Way

Technology is everywhere. I once saw a woman in the Vietnamese rice fields checking her smartphone!

Resources We Talked About

Ryan's Links

Subscribe to Nomadtopia Radio for Free

  

You can also add Nomadtopia Radio to your RSS feed: http://nomadtopiaradio.libsyn.com/rss

Enjoying Nomadtopia Radio?

Please leave a review in iTunes to help more people find us! (Find out how.)

Stay Connected!

Join the friendly community in the Nomadtopia Facebook group.

Like the Nomadtopia Facebook page.