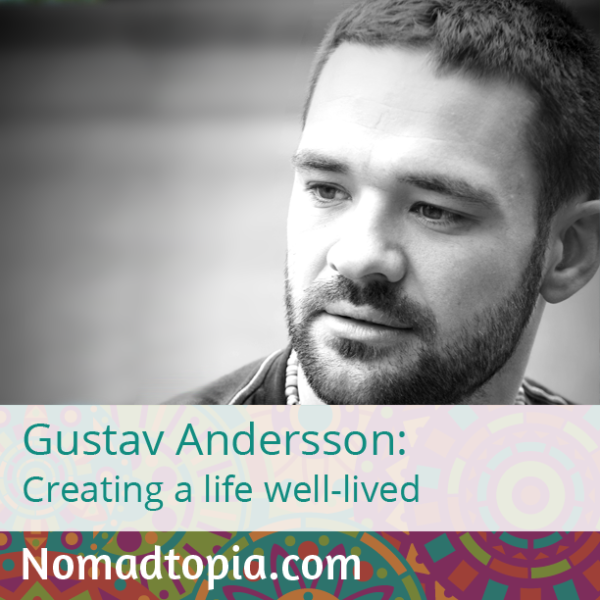 Gustav Andersson: Creating a life well-lived
October 22, 2014 | Podcast
Gustav Andersson's wanderings began in 2011 as an experiment to explore how a modern nomadic life can best be geo-independent, sustainable, and eudaemonic (you'll have to listen to find out what that means!). Now, he's working full-time as a remote worker as he continues to travel the world.
Most Memorable Location-Independent Experiences
Burning Man. I go there every year now, and it always blows my mind.
Biggest Surprise along the Way
How impossible it is to actively keep in touch with old friends when you no longer live in the same place. (Beyond the passive social media stuff.)

The not-so-dramatic reason he became nomadic
How he makes big life decisions
The hobbies and interests that guide his travels
The best ways to meet locals no matter where you go
Working a full-time job remotely
The time-consuming aspects of nomadic life
Asking the hard questions and actively choosing the life you want to live
And much more


Resources we talked about
Note: Links with an asterisk are affiliate links, which means you may receive free credit or another bonus and I may earn a small commission or other benefits if you sign up/purchase using that link. There's no additional cost to you, of course!
Get the Top 10 Logistical Things You Need to do before becoming a nomad
(That Aren't What You Think)
When you download the guide, you'll also be subscribed to the Nomadtopia newsletter. Your email is safe with me and you can unsubscribe anytime. View our Privacy Policy.