Hannah Vallance: A Life of Love, Play & Work
March 2, 2016 | Podcast, with kids
Since having their daughter in 2013 (and with a second child on the way), Hannah and her husband, Chris, have seen their travel lifestyle change to involve longer spells living in one new place rather than constantly traveling like many nomads do. They occasionally return to their flat in the UK for a few months at a time, and spend other periods focused on travel and living overseas.
Most Memorable Location-Independent Experiences
We had an amazing day in French Polynesia where I worked on my laptop in the morning then spent the afternoon kayaking around tiny islands through crystal-clear lagoons and ending up swimming with huge and friendly reef sharks and manta rays. It was incredible, and so beautiful there.
Biggest Surprise along the Way
Life doesn't get stale or routine. It could if you let it, but having so many opportunities at your fingertips pushes you forward to keep trying new things, visiting new places, so actually your life can look very different year after year. You get to choose more, I think, rather than go with more default options. Not that this is stress-free—too much choice can be a challenge too!

How having kids has shifted decisions about where to go, how often to move, etc.
Learning from trial runs
Benefits of home exchange
Reality of location independence with kids vs the expectations beforehand
How they got into their unusual business niches
How to determine which ideas will make money
And so much more


Resources we talked about
Note: Links with an asterisk are affiliate links, which means you may receive free credit or another bonus and I may earn a small commission or other benefits if you sign up/purchase using that link. There's no additional cost to you, of course!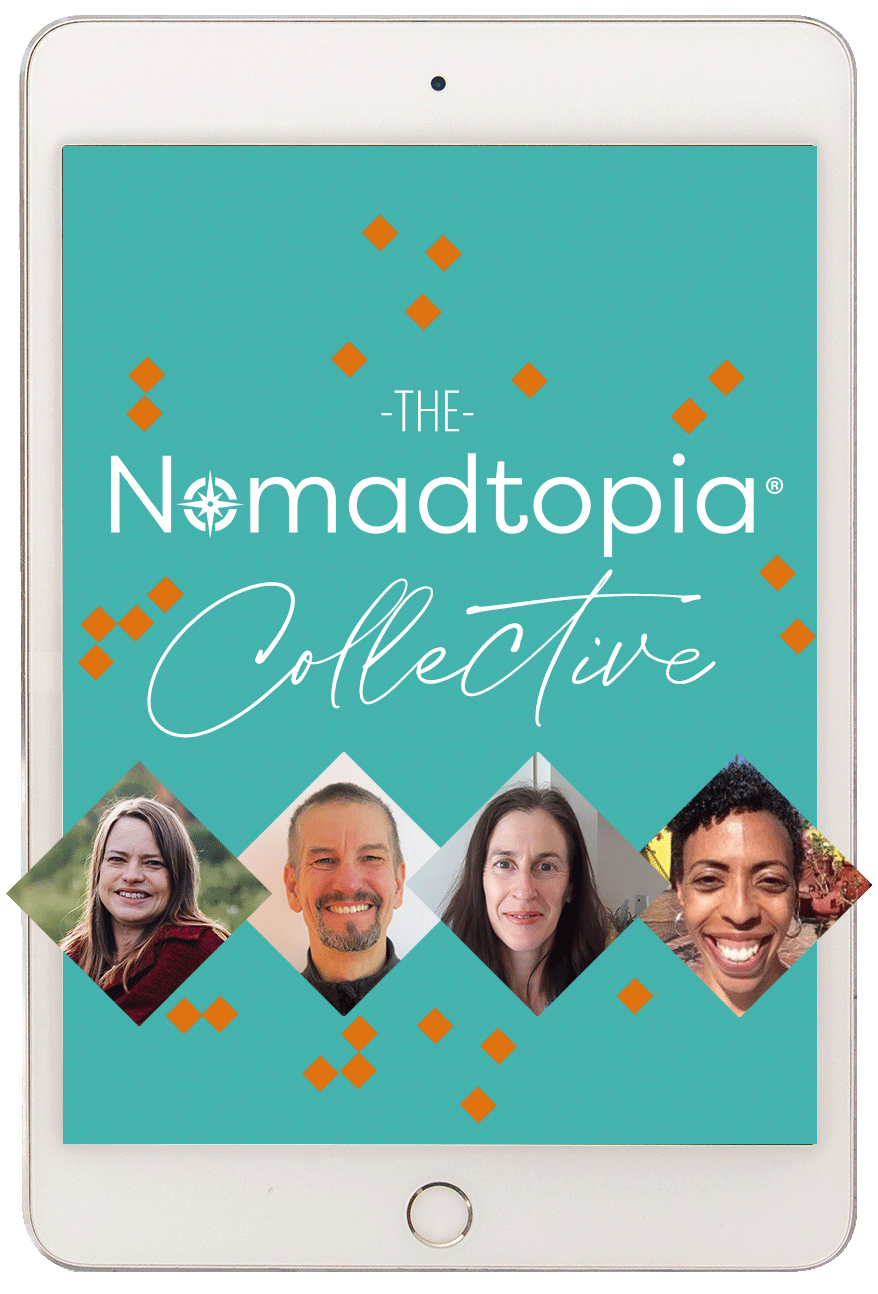 Get the resources and connection you need
Join the nomadtopia™ Collective, a hub of information, inspiration, and community for building—and thriving in—the location-independent lifestyle that's right for you.
Welcome to Nomadtopia®
a hub of resources, inspiration, and community for building—and thriving in— the location-independent lifestyle that's right for you.
The Nomadtopia Collective is a global online community for all nomads — aspiring, newbie, and experienced alike. We're here to not only help with complicated logistical questions related to nomad life, but also to support you at every step of your journey with a vibrant community of people who understand you, your dreams, and your lifestyle.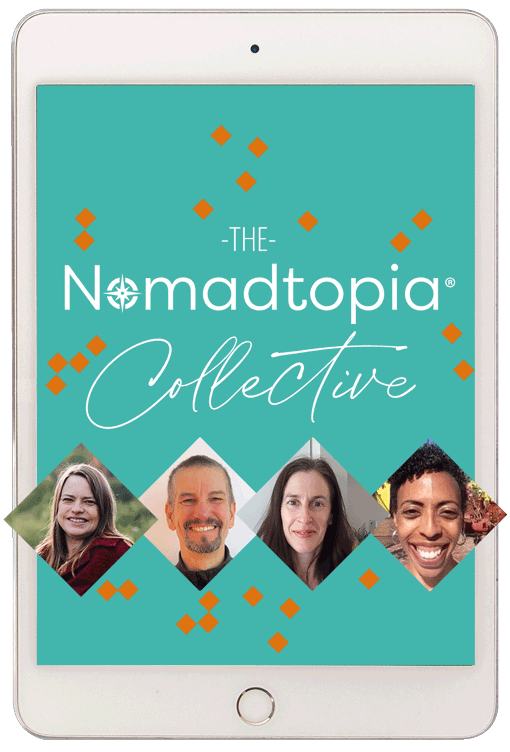 Get the Top 10 Logistical Things You Need to do before becoming a nomad
(That Aren't What You Think)
When you download the guide, you'll also be subscribed to the Nomadtopia newsletter. Your email is safe with me and you can unsubscribe anytime. View our Privacy Policy.