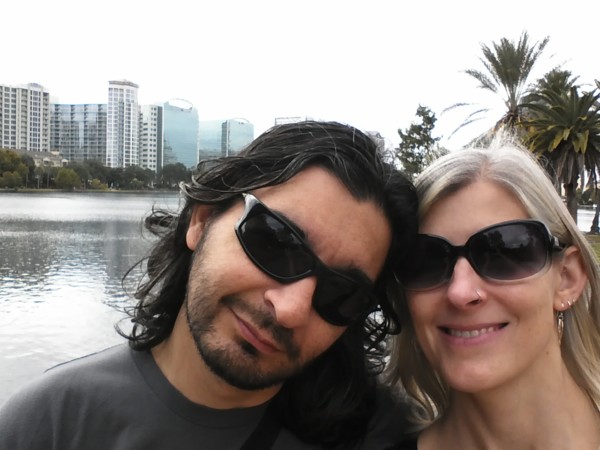 How I Got Where I Am Today
October 3, 2013 | blogging challenge, Inside Nomadtopia, Inspiration, Nomad Life
A lot of people ask me how I ended up where I am today: Married to a man from Argentina, traveling in Southeast Asia, running two businesses from the road…  In this post, I'll share the short(ish) version.
In 2002, I lived with my boyfriend in San Francisco. I enjoyed my job as an editor at a publishing company, loved our neighborhood, and life was good.
One weekend, I went to Washington State and stayed in a mountain lodge with my parents, my aunt and uncle, and some of my cousins. At our last meal together, I was sitting with my cousins, who are about ten years older than I am. One of them had just gotten married in her late thirties, and she and her husband shared that they were so grateful for the time they'd had to explore, travel, and do lots of cool things before they met. They all said, "You should do more traveling too, while you still can."
I realized they were right… and I felt such a strong conviction that I needed to do something different with my life, that by the end of the day, I'd taken it way beyond what they probably intended.
I arrived home in San Francisco and announced to my boyfriend that I thought we should quit our jobs to travel, and then maybe move to New York or abroad afterwards.
He agreed, and we started saving money and reading everything we could get our hands on about long-term travel and round-the-world trips.
Fast forward to September 2004, when I had finally saved enough money to fund my travels. Now 29 years old and single, I quit my job and hopped a plane to Peru. I spent nine months traveling in South America, India, Southeast Asia, and England.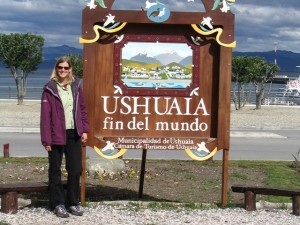 I arrived back in the U.S. sure of one thing: there was no way I was going back to an office! I needed to find a way to be able to work from anywhere so I could keep the adventure alive.
So I founded Nomad Editorial and started freelancing for publishing companies and anyone who would hire me. Thankfully, the plan worked pretty much from day one (and, over the years, I've been able to get a little more choosy about whom I work with!).
After two years of bouncing around the U.S., I felt confident that I truly could work from anywhere (and that the business would provide me with enough income). I moved to Argentina in 2007, eager for a deeper, more extensive cultural experience than I'd had on my earlier travels.
I loved Buenos Aires, made some good friends, and soaked up the local scene. In 2009, just when I was starting to get antsy, I met my husband, Roberto, at a salsa club in Buenos Aires.
Three years later, once we'd gotten married and he'd quit his job, we started traveling again in earnest (while also keeping a home base in Argentina). Since then, we've traveled in the United States, Canada, Singapore, and Malaysia, visiting friends and family and exploring new places and cultures, all while working online.
I founded Nomadtopia in 2011 to inspire and empower other nomadic souls who are craving a different kind of life.
And here we are!
I hope reading about my experience gives you some ideas for how you might start to make changes toward living your ideal life, whatever that looks like.
(And my story may also illustrate that you might not know what your ideal life looks like until you start experimenting!)
Get the Top 10 Logistical Things You Need to do before becoming a nomad
(That Aren't What You Think)
When you download the guide, you'll also be subscribed to the Nomadtopia newsletter. Your email is safe with me and you can unsubscribe anytime. View our Privacy Policy.