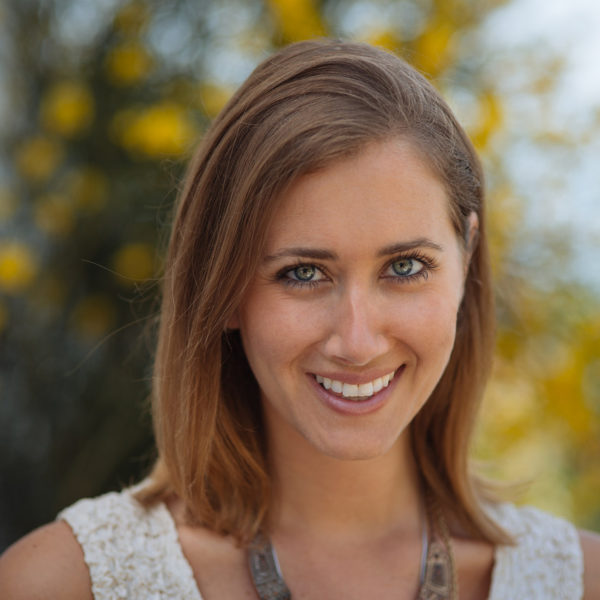 Lynan Saperstein: Intuitive Nomad
June 18, 2014 | Interviews
Each person's unique vision of Nomadtopia is a reminder that there is no one way to create your ideal life, no right or wrong approach. Many people just like you—or in even more complicated circumstances—have made it happen, or are working to get there. Hearing others' stories keeps us all inspired, and reminds us to dream big!
Lynan Saperstein is a luxury marketing consultant who guides international travel & tourism businesses to more bookings with less effort. Through her full service digital marketing consultancy, The Experience Experts transform client's ideas into actual business growth + profit. Lynan's expertise is amplifying online presence, closing more sales & dominating in your marketplace. We build experience empires: complete with marketing systems, attractive sales copy and consistent income generation. She is passionate about expanding & highlighting the amazing experiences that exist by putting her client's on the map.
Lynan is living her digital nomad dream, by sharing her online marketing wisdom while adventuring around the planet running this powerful location-independent company.
How would you describe your current Nomadtopia?
I am an intuitive nomad. I go where my intuition guides me, whether it's going on a travel adventure, buying a last-minute ticket, visiting friends/family, or finding opportunities to work on-site with clients or teach workshops. I build business events, such as the Trailblazer's Retreat, to adventure to places I've been and want to share, or places I want to go myself and discover with others.
What was the first inspiration that led to your current lifestyle? How long did it take you to make it happen?
I think it was Tim Ferriss.  I read a New York Times article when 4 Hour Work Week first came out and had the thought, "Wow, that'd be perfect for me"! But I was still working at a large non-profit with a boss. It took about 3 years of having a coaching business to officially leap into location independence. The moment I knew I could make it happen was when I'd spent an entire year not leaving the country and I went stir crazy. I thought if I traveled I'd be happier and get more work done, instead of being depressed and stuck in one place. So I bought a ticket to Costa Rica for $250 and tried it out for 2 months, and it worked!
What is the most unexpectedly useful thing in your current Nomadtopia?
Simple pleasures, like when I have a jar of coconut oil, a bag of chia seeds, and the healthy goodies that help me feel balanced.
Most expectedly useful is my computer. It's my lifeline, it's my everything.
What do you miss most?
I miss my Vitamix the most, and having all my kitchen gadgets when I cook.
I also miss avocados if I'm not in South or Central America, and I missed quinoa when I was in Europe.
What is the most challenging aspect of this lifestyle? What's the most satisfying?
I am challenged to find new ways of doing things: communicating, making friends, meeting men, making money, creating my own space, and regular self-care. The most satisfying is taking steps I have never taken before, getting out of my comfort zone, the excitement of a new destination or the comfort I find in visiting a city or country for the 3rd or 4th time, like it's a second home town. I absolutely LOVE meeting new people, experiencing cultures, and eating decadent foods and flavors.
What advice would you have for others who are hoping to do something similar?
You can do it. Just leap and the net will appear. Plug into the nomad community; they will support your journey and you will be unstoppable. It's a small world, after all; you can make friends and get support wherever you go. You can live this lifestyle if you want it. Bring your expertise everywhere you go and invite others to adventure and be nomadic with you! This is what I coach a lot of my clients around since I've been doing it for almost 2 years.
Just for fun: Would you rather spend one month in a place you've been to before, or 24 hours somewhere new?
Depends on the place, but 24 hours in a new place wins. I am such a junkie for adventure, limited time to pressure you into the most amazing 24 hours in that place ever. This has actually happened to me quite a few times and every time it's been unforgettable.
Thanks for sharing your story, Lynan! Also be sure to check out my interview with Lynan for Nomadtopia Radio.
Get the Top 10 Logistical Things You Need to do before becoming a nomad
(That Aren't What You Think)
When you download the guide, you'll also be subscribed to the Nomadtopia newsletter. Your email is safe with me and you can unsubscribe anytime. View our Privacy Policy.