Lynan Saperstein: A global life and business
September 17, 2014 | Podcast
Lynan Saperstein's intuition and sense of her greater purpose has led her to places like Costa Rica, Peru, Italy, Croatia, England, NYC, and California—just in the last two years. Along the way, she's found a rhythm that works for her, her business has gone global, and she's gathered an international team and community to support her and her clients.
Most Memorable Location-Independent Experience
I have so many, but I always fall back on when I first started my journey, and I moved to Costa Rica for a client project. I was walking on the beach the second day I was there with the most beautiful sky. I broke down in tears because I was living my dream, being paid to live and work from a gorgeous exotic location.
Biggest Surprises along the Way
The nomad lifestyle can be a bit lonely sometimes without a partner. In addition, I have been surprised by how easily I can make a foreign city my hometown and how quickly it can feel like home.

What it means to be an intuitive nomad
Working with clients on location
Dating as a nomad
Finding and creating community around the world
How and why she works with a global team (see links to her fave tools below)
How being a nomad can make you a better entrepreneur (and even help grow your business)
And so much more


Resources we talked about
Note: Links with an asterisk are affiliate links, which means you may receive free credit or another bonus and I may earn a small commission or other benefits if you sign up/purchase using that link. There's no additional cost to you, of course!
Exosphere (biz boot camp in Chile)
WhatsApp (free messaging app)
Voxer (instant voice/messaging app)
Pinger (messaging even to non-smartphones)
Rebtel (phone calls from regular phones at Skype prices—sign up with this link and get $5 credit)
AwayFind (closed down in 2015—so sad!)
Lynan's written interview on Nomadtopia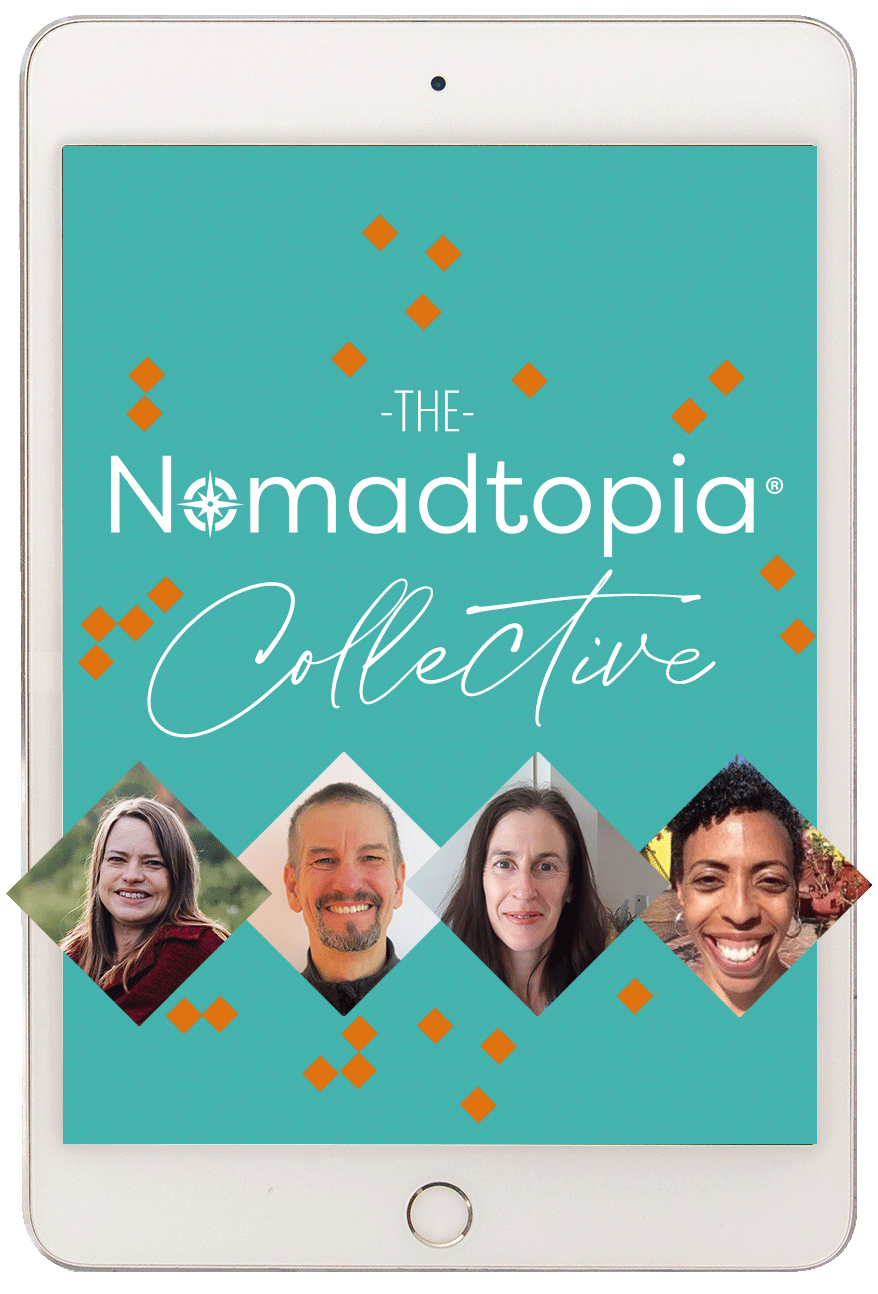 Get the resources and connection you need
Join the nomadtopia™ Collective, a hub of information, inspiration, and community for building—and thriving in—the location-independent lifestyle that's right for you.
Welcome to Nomadtopia®
a hub of resources, inspiration, and community for building—and thriving in— the location-independent lifestyle that's right for you.
The Nomadtopia Collective is a global online community for all nomads — aspiring, newbie, and experienced alike. We're here to not only help with complicated logistical questions related to nomad life, but also to support you at every step of your journey with a vibrant community of people who understand you, your dreams, and your lifestyle.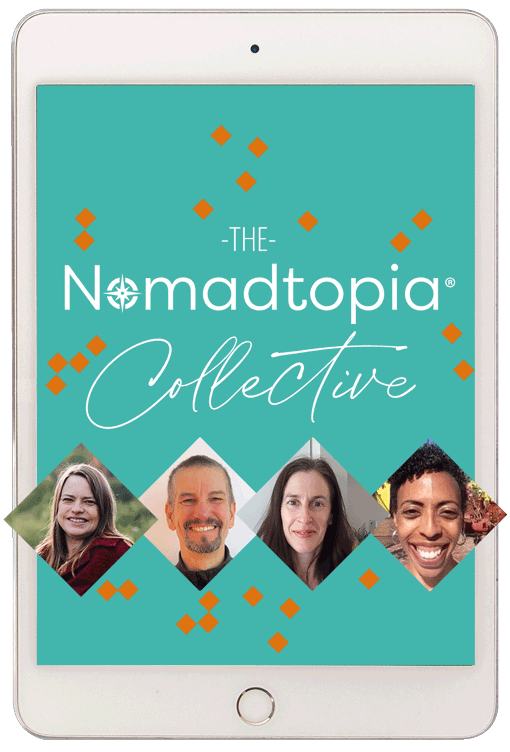 Get the Top 10 Logistical Things You Need to do before becoming a nomad
(That Aren't What You Think)
When you download the guide, you'll also be subscribed to the Nomadtopia newsletter. Your email is safe with me and you can unsubscribe anytime. View our Privacy Policy.