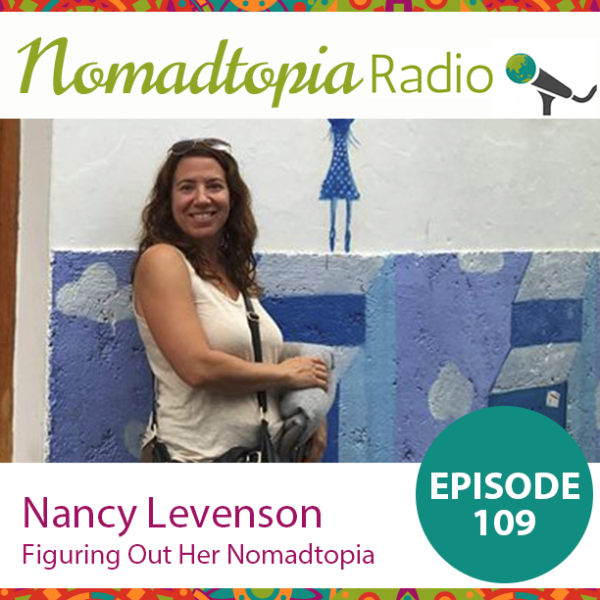 Nancy Levenson: Figuring Out Her Nomadtopia
October 11, 2017 | Podcast
Freelance writer Nancy took location independence to a whole new level when she joined Remote Year, a program that takes a group of remote workers to 12 cities in 12 months. She's now gearing up to travel on her own, with a plan to spend half the year at home in Portland, Oregon, and half the year on the road.

Setting up your personal home for renters
Preparing for part-time travel
Her experience with Remote Year
Advice for others considering Remote Year
Her favorite place in Portland
Her must-have tools
And so much more

Resources we talked about
Note: Links with an asterisk are affiliate links, which means you may receive free credit or another bonus and I may earn a small commission or other benefits if you sign up/purchase using that link. There's no additional cost to you, of course!
Get the Top 10 Logistical Things You Need to do before becoming a nomad
(That Aren't What You Think)
When you download the guide, you'll also be subscribed to the Nomadtopia newsletter. Your email is safe with me and you can unsubscribe anytime. View our Privacy Policy.