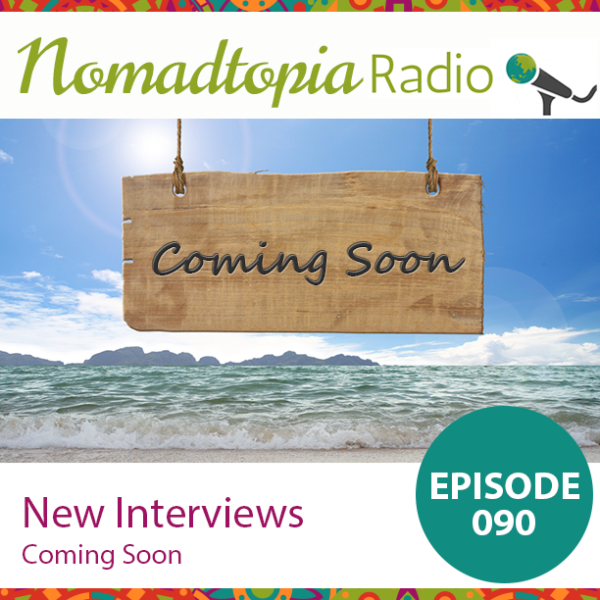 New Interviews Coming Soon!
May 31, 2017 | Podcast
Nomadtopia Radio is back! Tune in for a short update from Amy on her travels since last July, plus the inside scoop on what's next for the podcast.
Watch the video of this episode instead!

Why Amy's making some changes to the interview/episode format
How you can support the podcast
A brief description of upcoming interviews (note that Amy said "screenwriter" but meant "screenprinter" for the first one!)
Where Amy's been (and why the hiatus was so long)
And more


Resources we talked about
Note: Links with an asterisk are affiliate links, which means you may receive free credit or another bonus and I may earn a small commission or other benefits if you sign up/purchase using that link. There's no additional cost to you, of course!
Get the Top 10 Logistical Things You Need to do before becoming a nomad
(That Aren't What You Think)
When you download the guide, you'll also be subscribed to the Nomadtopia newsletter. Your email is safe with me and you can unsubscribe anytime. View our Privacy Policy.