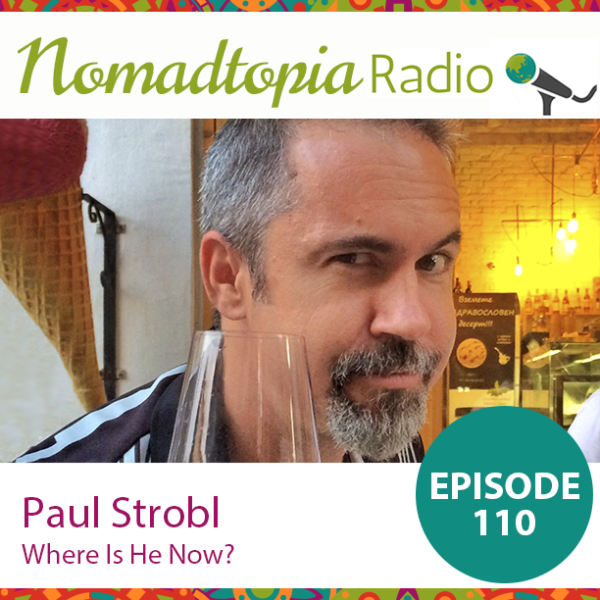 Paul Strobl: Where Is He Now?
October 18, 2017 | Podcast, with pets
The way we each live our Nomadtopia often changes over time, so I've asked Paul back on the show—three years after he first joined me in September 2014—to share where he is now. We talked about how things have gone and what's changed in his Nomadtopia—and why—in the last few years.
I include a clip from our earlier conversation at the beginning of this episode, but if you'd like to listen to the full episode from 2014 first, click here.

The draw of a deeper cultural experience (and the lure of something new)
How he ended up in Bulgaria
Location independent vs digital nomad (and why we both prefer the former)
What it's like traveling with his 45-pound dog, Sheila
Analog solutions for international phone calls
Ending a relationship with someone who wants different things
And so much more


Resources we talked about
Note: Links with an asterisk are affiliate links, which means you may receive free credit or another bonus and I may earn a small commission or other benefits if you sign up/purchase using that link. There's no additional cost to you, of course!
Get the Top 10 Logistical Things You Need to do before becoming a nomad
(That Aren't What You Think)
When you download the guide, you'll also be subscribed to the Nomadtopia newsletter. Your email is safe with me and you can unsubscribe anytime. View our Privacy Policy.