How and why Robert teaches screenprinting while traveling
Tips for saving money on the road
Preparing kids to travel
What he wishes he'd done before they started out
What motivated them to start traveling
Banking and mail logistics for South African nomads
Dealing with family who thinks you're crazy
Robert's tips for taking your physical art/craft/hobbies on the road
And so much more


Resources we talked about
Note: Links with an asterisk are affiliate links, which means you may receive free credit or another bonus and I may earn a small commission or other benefits if you sign up/purchase using that link. There's no additional cost to you, of course!
Additional Resources/Tips from Robert
Banking
Capitec Bank as backup for First National
Mobile Apps
Currency converter
Google Maps
Google Newsreader for world news highlights
Tapatalk for joining online expat forums (it makes reading easier)
PayPal
Banking app
Facebook
For Kids
Install YouTube Kids on a tablet or laptop; it is the safest option and our four-year-old has free rein on it, he ends up choosing alphabet songs all by himself.
Settle into a routine and meet up with other nomads with kids his/her age and let them play, you get to meet others like you and it is amazing. 🙂
Email Management
Gmail account as backup—I have a forwarder on my domain that sends a copy to my Gmail
Extra Gmail account for registering on websites, to avoid spam
Website Setup
Search "hosting discount coupons" and use that to choose your hosting since they also give free domain names for your website
Install WordPress (free)
Theme: generatepress (free or paid version)
beaverbuilder page builder (free or paid version)
WooCommerce shop (free)
I use WPcourseware but there are free platforms for selling courses
I use MemberPress but there are free membership plugins
Email marketing/automation
Mailchimp's free plan includes automation now so it's the best low-cost service for creating autoresponders and building lists
Mautic is a powerful automation system with a learning curve (free)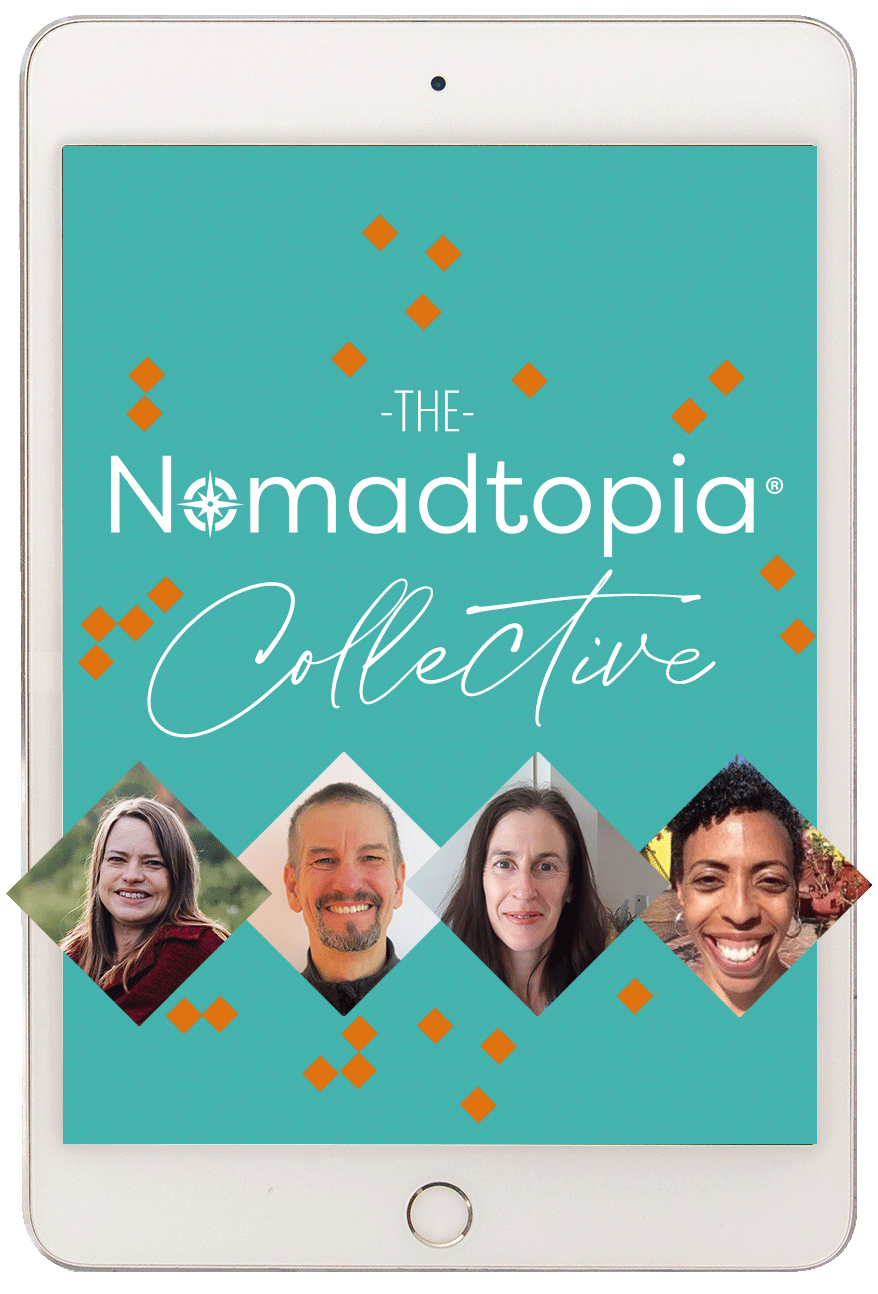 Get the resources and connection you need
Join the nomadtopia™ Collective, a hub of information, inspiration, and community for building—and thriving in—the location-independent lifestyle that's right for you.
Welcome to Nomadtopia®
a hub of resources, inspiration, and community for building—and thriving in— the location-independent lifestyle that's right for you.
The Nomadtopia Collective is a global online community for all nomads — aspiring, newbie, and experienced alike. We're here to not only help with complicated logistical questions related to nomad life, but also to support you at every step of your journey with a vibrant community of people who understand you, your dreams, and your lifestyle.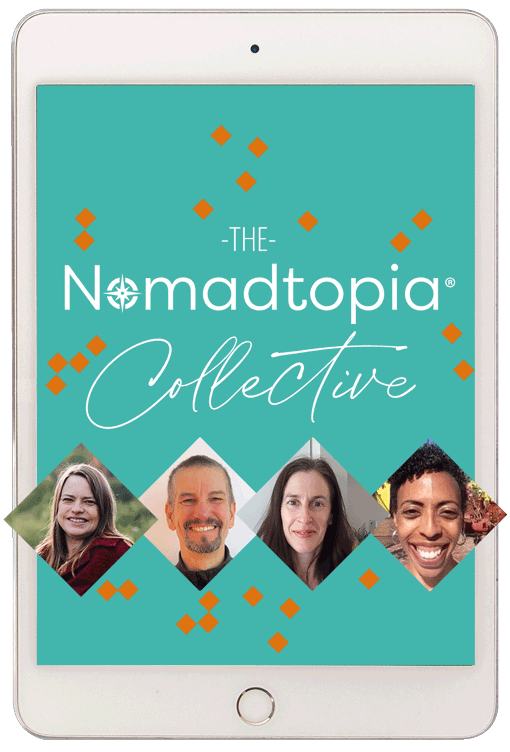 Get the Top 10 Logistical Things You Need to do before becoming a nomad
(That Aren't What You Think)
When you download the guide, you'll also be subscribed to the Nomadtopia newsletter. Your email is safe with me and you can unsubscribe anytime. View our Privacy Policy.