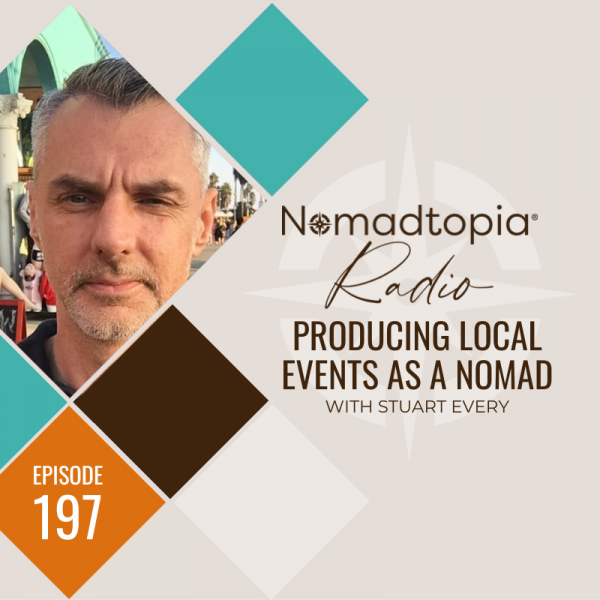 Producing Local Events as a Nomad with Stuart Every
November 2, 2022 | Interviews, Nomad Life, Podcast, Travel Logistics
If you want to merge your interests with travel, whether on a personal or business level, then you'll enjoy today's episode.
I'm chatting with Stuart Every, an international producer of street festivals, who lives a nomadic lifestyle with three home bases around the world. He's sharing how he built his global business, logistics that come with networking, hiring, and marketing, and how to find community when regularly moving around.

Why Stuart chose to have three home bases and how he built up his global business

How street theater artists are the original nomads

How often Stuart travels in his nomadic business journey

What it's like navigating the nomad life when you're older

How to balance independence and need for community as a nomad

The logistics of running a global business and managing a distributed team


Resources we talked about
Note: Links with an asterisk are affiliate links, which means you may receive free credit or another bonus and I may earn a small commission or other benefits if you sign up/purchase using that link. There's no additional cost to you, of course!
Get the Top 10 Logistical Things You Need to do before becoming a nomad
(That Aren't What You Think)
When you download the guide, you'll also be subscribed to the Nomadtopia newsletter. Your email is safe with me and you can unsubscribe anytime. View our Privacy Policy.