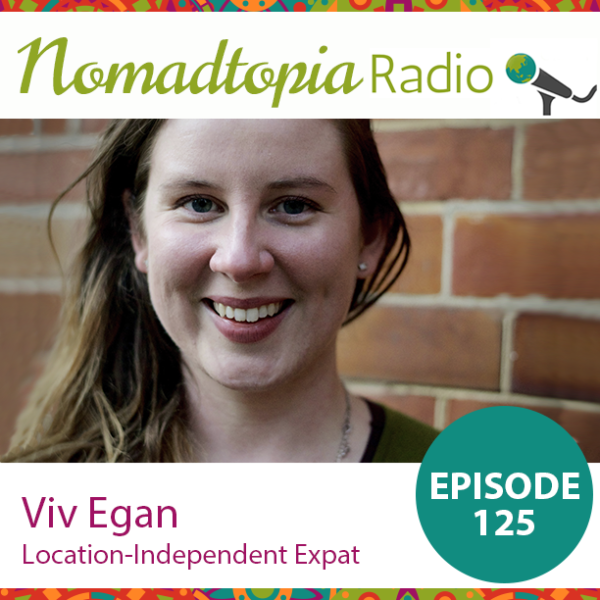 Viv Egan: Location-Independent Expat
February 7, 2018 | Podcast
Originally from Australia, freelance writer Viv is now based in London with her English partner. We talked about choosing to have a home base, managing Airbnb rentals, how we get clients, and lots more.

Choosing to have a home base
Being an Airbnb host
Our struggles to find subcontractors
Tips for getting clients as a freelancer
Creating a platform for digital nomad women's voices and concerns
And so much more


Resources we talked about
Note: Links with an asterisk are affiliate links, which means you may receive free credit or another bonus and I may earn a small commission or other benefits if you sign up/purchase using that link. There's no additional cost to you, of course!
Viv's list of ways she's found freelance writing clients:
Through Facebook groups (tip: I've never had much luck with the larger ones with thousands of members)
Through friends (chatting about being a freelancer at a party)
Through former colleagues
Cold emailing people in my niche and asking them if they were looking for someone to look after their blog
Contacting people through LinkedIn to ask if they ever take on freelancers (startup type companies are great for this)
Signing up for a paid jobs board (Rachel's List)
Typing variations of "we're always looking for talented freelancers" into Google, which often leads to agencies (speaking of which, if anyone with content/SEO/PPC skills are happy to do agency work, get in touch with Viv and she will refer you; they're always looking for people, especially those with languages other than English)
Get the Top 10 Logistical Things You Need to do before becoming a nomad
(That Aren't What You Think)
When you download the guide, you'll also be subscribed to the Nomadtopia newsletter. Your email is safe with me and you can unsubscribe anytime. View our Privacy Policy.