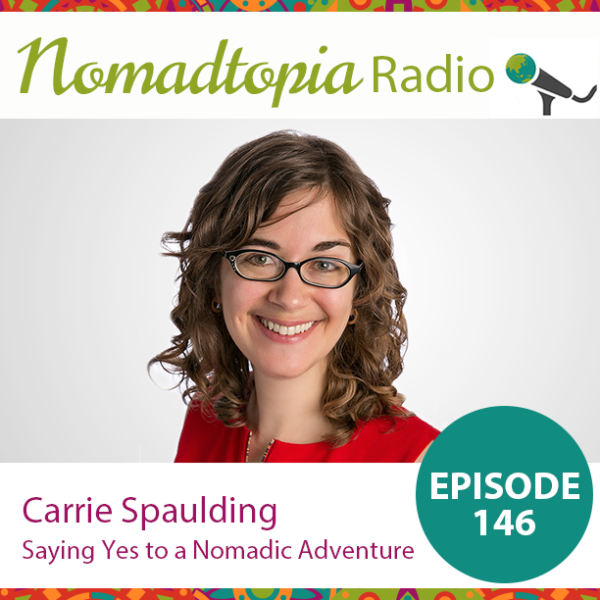 Carrie Spaulding: Saying Yes to a Nomadic Adventure
March 6, 2019 | Podcast
An intuitive hit that she was supposed to spend a year on the road led Carrie—a coach who was already location independent—to head off on a nomadic adventure full of powerful and memorable experiences, insights, and challenges. She joined me just after the year had officially ended, as she was reflecting on her trip and exploring what's next.

How and why she set out on a one-year road trip
Dealing with her "logistical hell triangle" as she prepared to leave
How improv skills can enrich one's travel experience
Connecting with people while traveling
Figuring out what's next after a big adventure
And so much more


Resources we talked about
Note: Links with an asterisk are affiliate links, which means you may receive free credit or another bonus and I may earn a small commission or other benefits if you sign up/purchase using that link. There's no additional cost to you, of course!
Get the Top 10 Logistical Things You Need to do before becoming a nomad
(That Aren't What You Think)
When you download the guide, you'll also be subscribed to the Nomadtopia newsletter. Your email is safe with me and you can unsubscribe anytime. View our Privacy Policy.