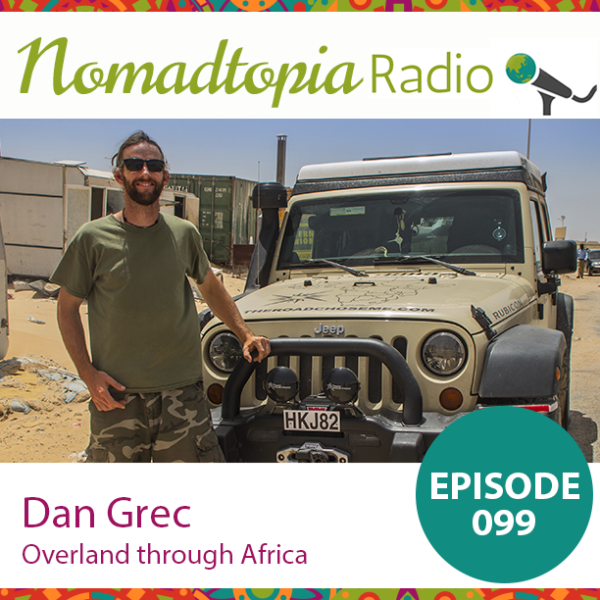 Dan Grec: Overland through Africa
August 2, 2017 | Podcast
After falling in love with overland travel on the Pan-American Highway, Dan went home to save money for his next adventure: two years overland through 30 countries in Africa. He's about halfway through his trip and joined me from Cameroon to talk money, logistics, and more.

Cultivating the mind-set to save money for travel
Costs of overland travel vs backpacking
Deciding where to go and getting visas
Tools and community for overland travel
Do you need a lot of driving experience to travel overland?
Biggest misconceptions about overland travel
And so much more

Resources we talked about
Note: Links with an asterisk are affiliate links, which means you may receive free credit or another bonus and I may earn a small commission or other benefits if you sign up/purchase using that link. There's no additional cost to you, of course!
Get the Top 10 Logistical Things You Need to do before becoming a nomad
(That Aren't What You Think)
When you download the guide, you'll also be subscribed to the Nomadtopia newsletter. Your email is safe with me and you can unsubscribe anytime. View our Privacy Policy.