Inside Nomadtopia: Día de los Muertos, Part II
November 9, 2014 | Inside Nomadtopia, Nomad Life, Photos, Videos
In addition to creating altars and painting faces, one of the most important parts of celebrating Día de los Muertos (Day of the Dead) is going to the cemetery to decorate ancestors' graves with flowers. We joined the crowds on November 2 to check it out.
Many people bring stools or chairs and gather with snacks and drinks, there's music (including mariachi bands making the rounds to play songs for the families), and the whole cemetery takes on a festive air.
At the cemetery in San Miguel de Allende, Mexico, the decorations ranged from rather simple and classy to a riot of colors and styles.
(Note the huge jalapeño can being reused as a vase for the flowers!)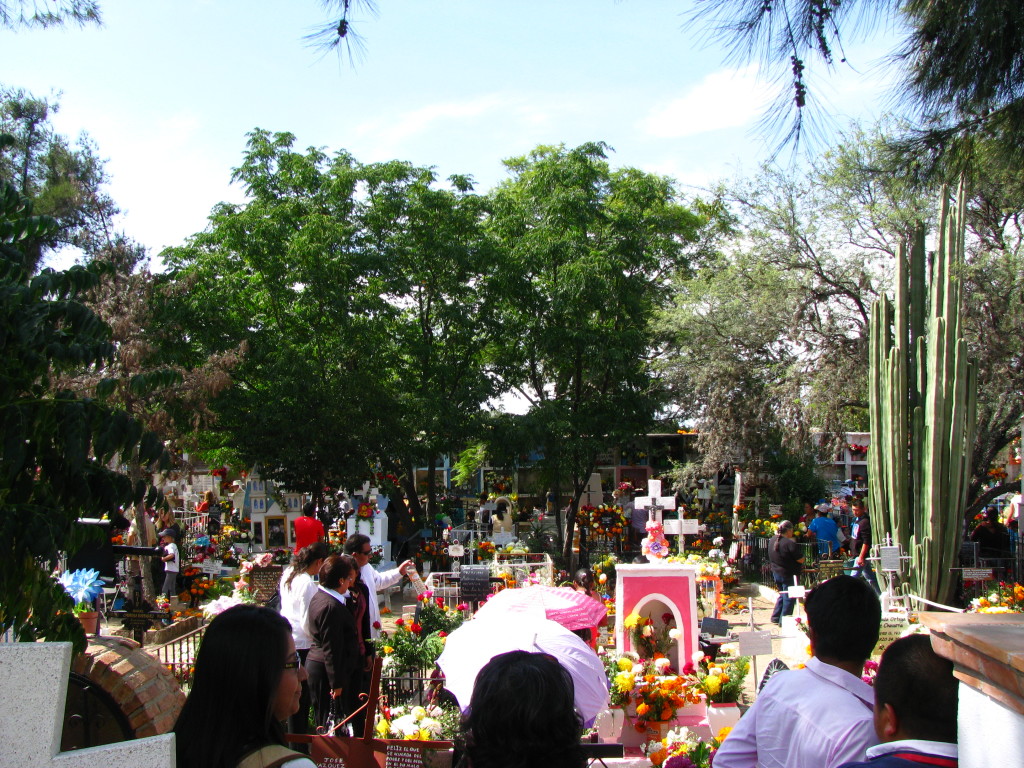 The American sector of the cemetery was notably more restrained than the rest!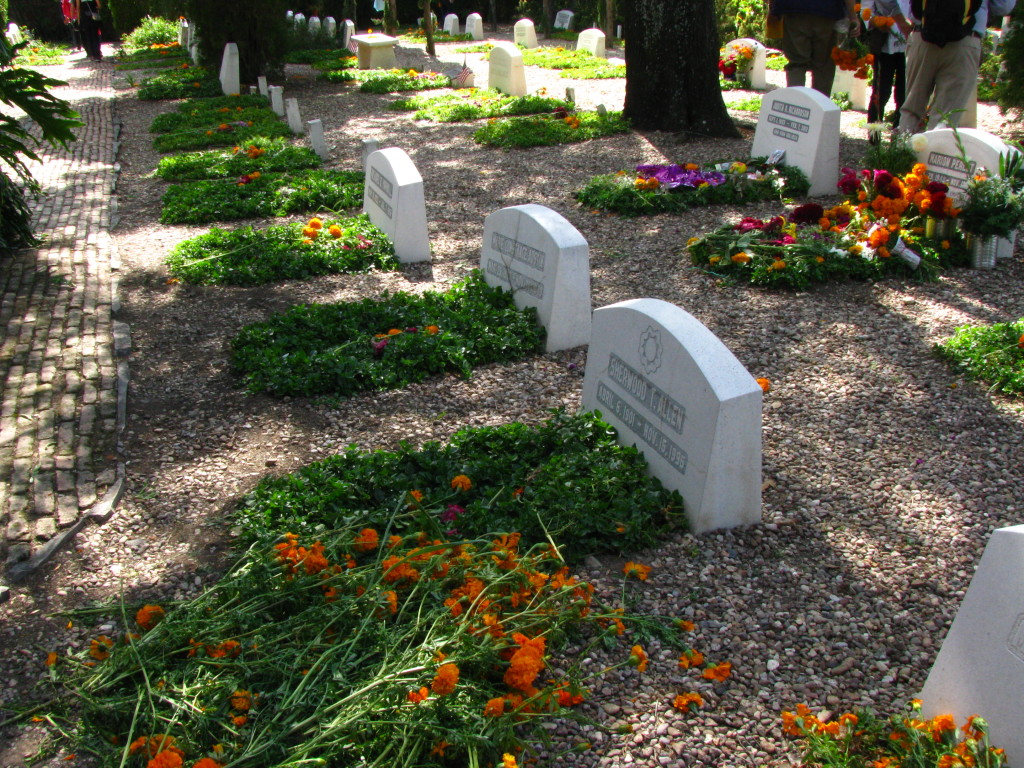 I took a picture of this last one not only because it was beautiful but because I loved the sentiments engraved on the open book of stone:
No lloreis por mi
los que me habeis
amado, yo muero
pero mi alma
no muere, os amare
desde el cielo
como os he amado
en la tierra
Don't cry for me
those who have
loved me, I die
but my soul
does not, I'll love you
from heaven
like I loved you
on earth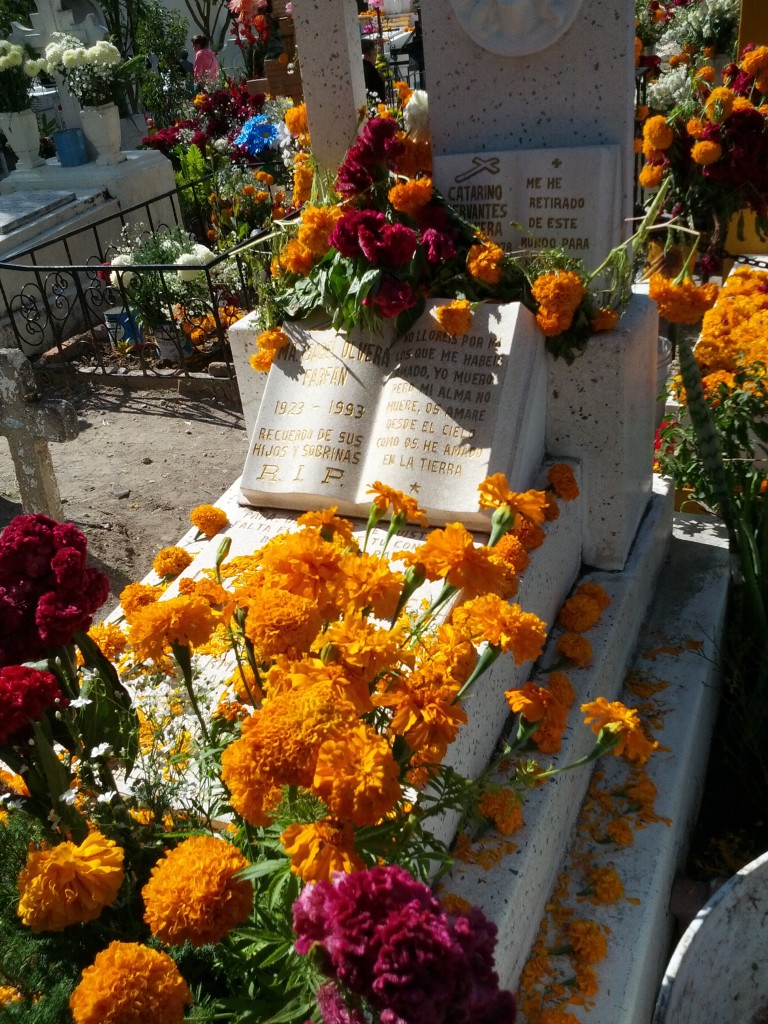 I loved wandering around and soaking it all in, and at the same time I was thinking of my own relatives and friends who've passed on, wondering what they would have thought of it all and if they'd like to be celebrated and honored in this way.
I've always thought I'd like to be cremated, but being at the cemetery for Día de los Muertos made me think that I might like to be buried instead, just to be part of this beautiful tradition.
Get the Top 10 Logistical Things You Need to do before becoming a nomad
(That Aren't What You Think)
When you download the guide, you'll also be subscribed to the Nomadtopia newsletter. Your email is safe with me and you can unsubscribe anytime. View our Privacy Policy.