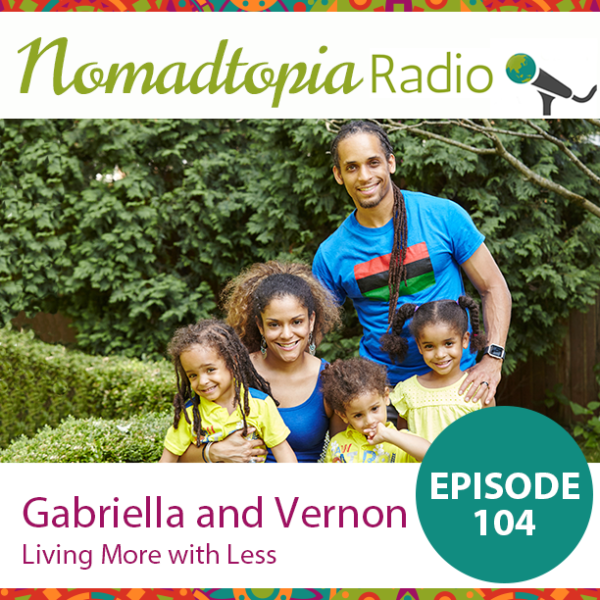 Gabriella and Vernon: Living More with Less
September 6, 2017 | Podcast, with kids
Gabriella and Vernon sold it all and moved their family to Mazatlán, Mexico, in October 2016. They have spent the last ten months growing closer as a family, raising three third-culture kids who are now 4, 5, and 6 years old, building their location-independent businesses, and simply living life on their own terms.

Why they decided to move to Mazatlán
Doing a reconnaissance trip to scope things out
Preparing to move abroad as a family
Challenges of living in Mexico
Safety in Mexico (and the rest of the world!)
Must-have tools for a location-independent life
And so much more


Resources we talked about
Note: Links with an asterisk are affiliate links, which means you may receive free credit or another bonus and I may earn a small commission or other benefits if you sign up/purchase using that link. There's no additional cost to you, of course!
Connect with Gabriella and Vernon
Get the Top 10 Logistical Things You Need to do before becoming a nomad
(That Aren't What You Think)
When you download the guide, you'll also be subscribed to the Nomadtopia newsletter. Your email is safe with me and you can unsubscribe anytime. View our Privacy Policy.