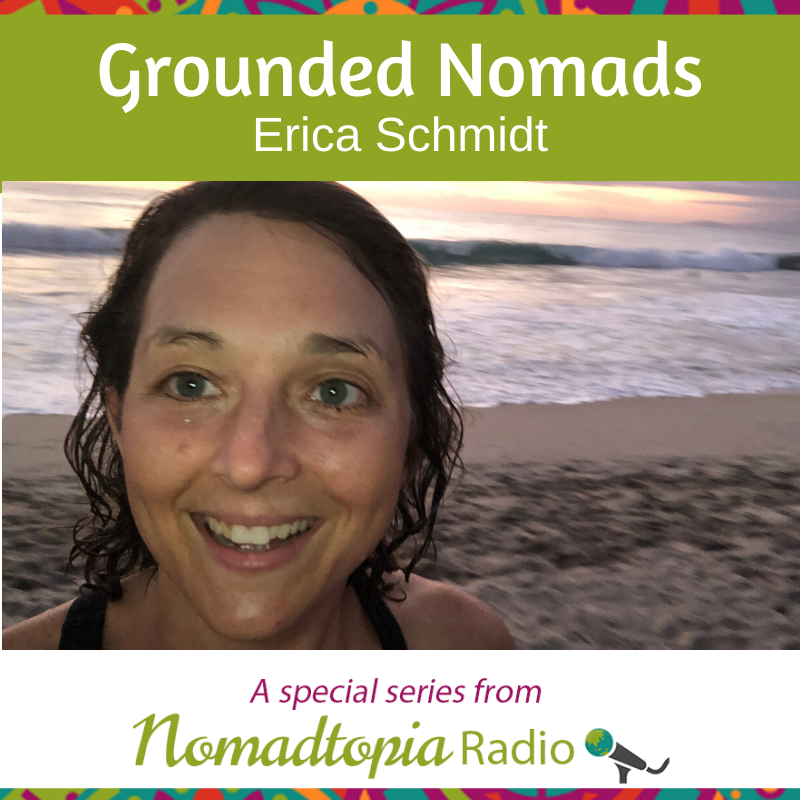 Grounded Nomads: Erica Schmidt
May 1, 2020 | Grounded Nomads, Podcast
Learn more about the Grounded Nomads series here.
This interview was recorded on April 28 and published April 30, 2020.
A born-again nomad after a fire forced her out of her apartment in December, Erica cut her time in Mexico short to head back to Canada in mid-March. In this episode we talk about finding places to stay during a pandemic, why she feels like she may not be cut out to be a nomad, and lots more.


Resources we talked about
Note: Links with an asterisk are affiliate links, which means you may receive free credit or another bonus and I may earn a small commission or other benefits if you sign up/purchase using that link. There's no additional cost to you, of course!
Get the Top 10 Logistical Things You Need to do before becoming a nomad
(That Aren't What You Think)
When you download the guide, you'll also be subscribed to the Nomadtopia newsletter. Your email is safe with me and you can unsubscribe anytime. View our Privacy Policy.