Navigating Visa Discrimination and Money Trauma as a Nomad with Vangile Makwakwa
February 28, 2023 | Interviews, Nomad Life, Podcast, Travel Logistics
Simply deciding where to travel as a nomad can be tricky. Every country has different entry and visa laws, and it's easier to travel with some passports than others. Unfortunately, people who have to apply for a visa to go almost anywhere face an unnecessary and unfair barrier to seeing the world.
In today's episode, my guest is Vangile Makwakwa, a South African, a nomad, and a money coach. We talk about discriminatory visa processes, her personal nomad style, her favorite countries she's visited, and how to navigate money trauma when moving abroad.
This is an eye-opening and important conversation for those like me who have a lot of privilege when it comes to travel. People from wealthier (White) countries don't typically have to prove themselves (their connections, their finances) in the way that people from Black and Brown countries often do in order to travel. This episode just might inspire you to discover and explore more welcoming countries and also to dig into how your relationship with money can affect your nomad experience.

The different home bases Vangile has had around the world depending on where she is in lifeWhy her podcast focuses primarily on helping Black women invest in real estate in African countries

How her South African passport influences where she goes and why she primarily goes to countries that are more welcoming to Black people

The discrimination of some Western countries' visa processes, making it difficult for Black and Brown people to explore the world

Vangile's work as a money coach, her focus on ancestral money trauma, and how our relationship with money connects to our nervous system 

How moving to another country affects your finances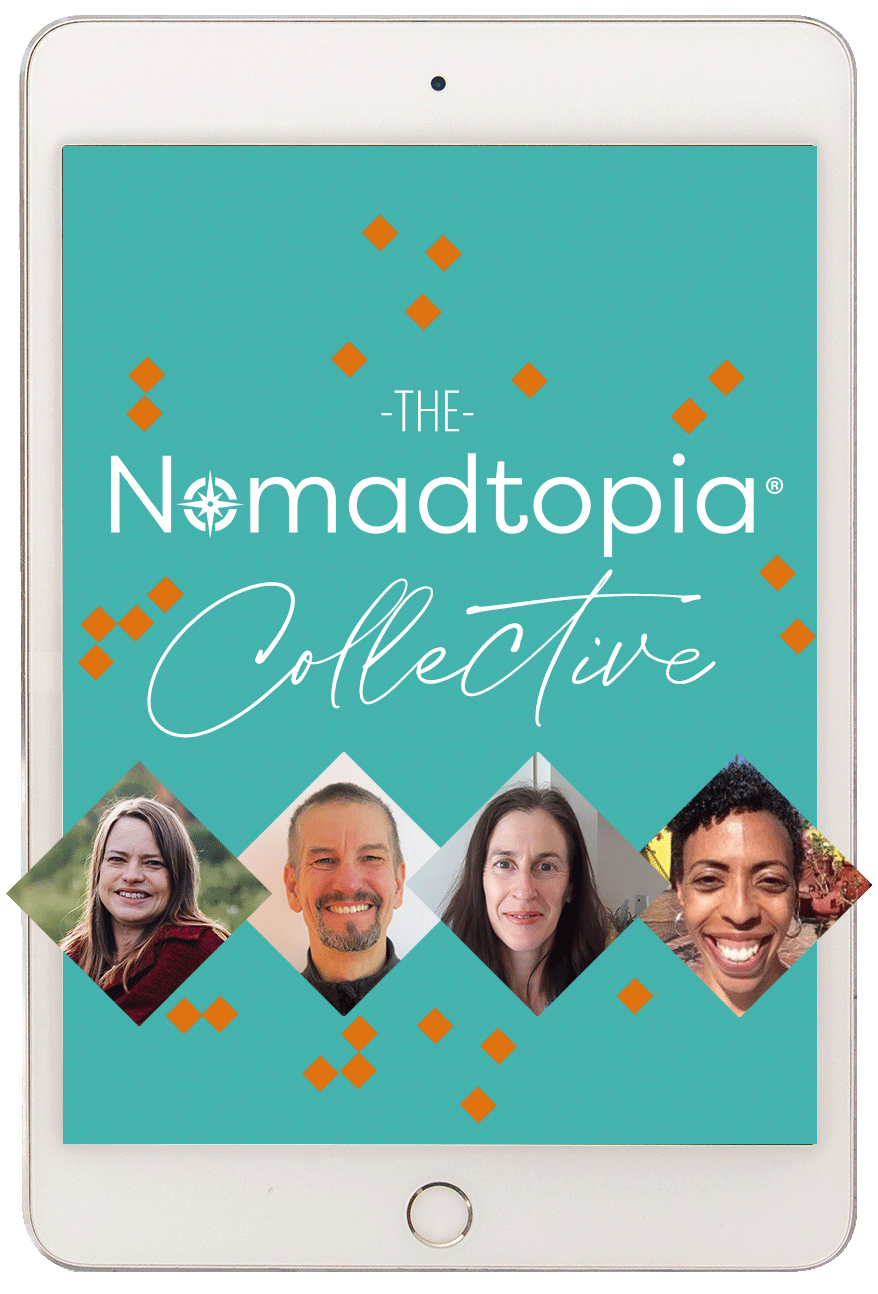 Get the resources and connection you need
Join the nomadtopia™ Collective, a hub of information, inspiration, and community for building—and thriving in—the location-independent lifestyle that's right for you.
Welcome to Nomadtopia®
a hub of resources, inspiration, and community for building—and thriving in— the location-independent lifestyle that's right for you.
The Nomadtopia Collective is a global online community for all nomads — aspiring, newbie, and experienced alike. We're here to not only help with complicated logistical questions related to nomad life, but also to support you at every step of your journey with a vibrant community of people who understand you, your dreams, and your lifestyle.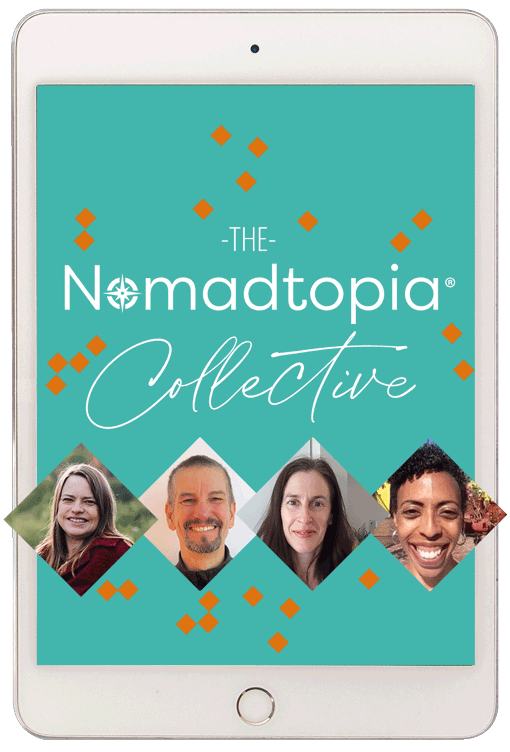 Get the Top 10 Logistical Things You Need to do before becoming a nomad
(That Aren't What You Think)
When you download the guide, you'll also be subscribed to the Nomadtopia newsletter. Your email is safe with me and you can unsubscribe anytime. View our Privacy Policy.