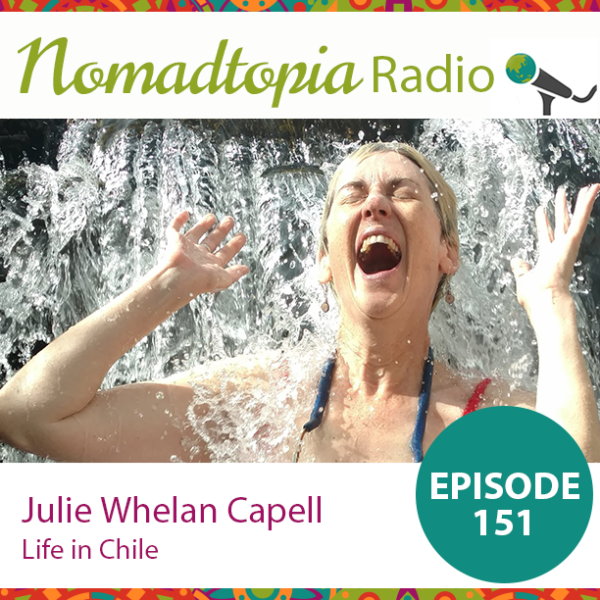 Julie Whelan Capell: Life in Chile
August 7, 2019 | Podcast
Location-independent work and rental property back home eased the way for Julie and her husband to move to Chile in 2017, where they've enjoyed settling into the local community in a seaside resort town. The adventure hasn't been without its challenges, though! Tune in as Julie and I talk about preparing to make this move, sorting out logistics, finding long-term accommodations during high season, and lots more.

Renting out their duplex in Milwaukee
Steps she took to move to Chile
Logistical challenges she discovered along the way
Getting clarity on what her Nomadtopia looks like
Finding long-term accommodations during high season
Why it's important to plan for your "retirement" years
And so much more


Resources we talked about
Note: Links with an asterisk are affiliate links, which means you may receive free credit or another bonus and I may earn a small commission or other benefits if you sign up/purchase using that link. There's no additional cost to you, of course!
Get the Top 10 Logistical Things You Need to do before becoming a nomad
(That Aren't What You Think)
When you download the guide, you'll also be subscribed to the Nomadtopia newsletter. Your email is safe with me and you can unsubscribe anytime. View our Privacy Policy.