After trying out a number of different living arrangements, including Berlin and living in a van in the U.S., and setting everything up so she could live and work anywhere, Nicole and her partner ended up in the tiny island nation of Malta, where she's loving life and running her location-independent web design business.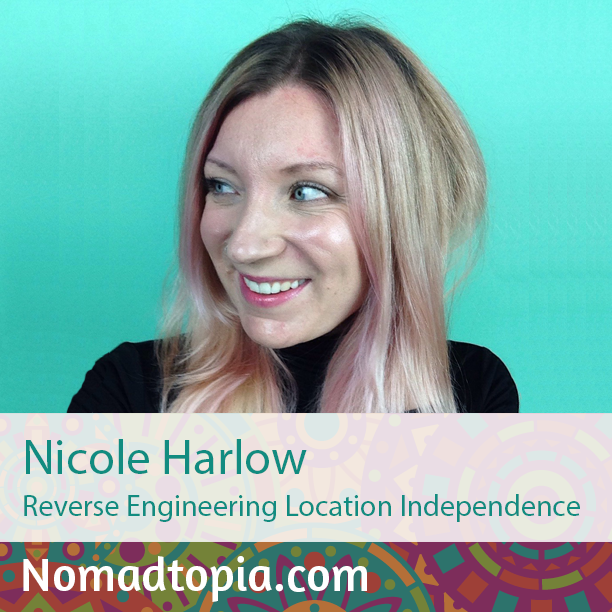 Note: Some of the language in this episode may not be suitable for work or children!
In This Episode

What it's like to live in Malta
How Nicole ended up in Europe
The ups and downs of living in a van in the U.S.
Creating a story around your adventure
Figuring out how to make a location-independent income
Why she encourages online entrepreneurs to question their expenses
The tools Nicole uses to run her business
And much more

Most Memorable Location-Independent Experiences

Definitely living in the van, working from the parking lot, trying to catch McDonald's wifi!

Biggest Surprise along the Way

Living in the van I spent wayyyyyyyy too much time and money in Walmart!

Resources We Talked About

The Salvation Army bins in Portland, Oregon

[oops! Turns out

the bins are run by Goodwill

]

Nicole's Links

Check Out Our Sponsor

Thanks to Greenback Expat Tax Services for supporting Nomadtopia Radio! Greenback has helped Amy save time and money on her taxes, and they may be able to help you too.

Join the Conversation!

What ideas or topics resonate with you from this episode? What questions does it raise?

Leave a comment below, or continue the conversation in the Nomadtopia Facebook group.

Subscribe to Nomadtopia Radio for Free

  

You can also add Nomadtopia Radio to your RSS feed: http://nomadtopiaradio.libsyn.com/rss

Enjoying Nomadtopia Radio?

Please leave a review in iTunes to help more people find the show! (Find out how.)

Support Nomadtopia Radio with a much-appreciated donation:

Or share the episode and help spread the word by clicking on the icons below.