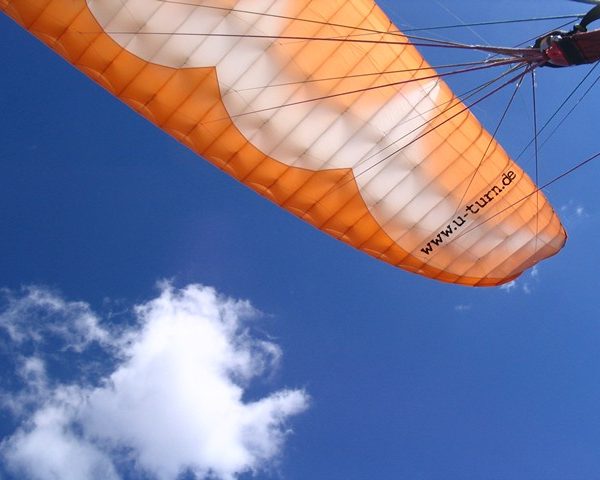 Try Something That Scares You
October 31, 2013 | blogging challenge, Inside Nomadtopia, Inspiration
A month ago, a friend suggested I try something called the Ultimate Blog Challenge, which sounded mildly insane (publish a post every single day for a month, when I can barely manage a post a week?). It also sounded like exactly what I needed to connect with other bloggers, give my blog a little kick in the ass, and prove that I really have an infinite number of ideas for blog posts and other content.
I definitely had my doubts about whether I'd be able to pull it off, and it definitely brought up some fear and resistance. I was afraid of the commitment this challenge would entail. I was scared that the way-more-frequent posts might alienate my regular readers. I was afraid of starting something (and announcing it publicly) and then not being able to follow through.
But I did it anyway.
And I finished the challenge!
Once I got going and was on a roll, I stuck with it because I didn't want to ruin my track record. So I did indeed publish a post every day in October, for a total of 31 posts. Wow!
It wasn't always easy, and I definitely started to lose steam around Day 23, but I'm thrilled that I stuck with it and completed what I set out to do. Sometimes I doubt my determination and persistence, but this proves once again that I really can make things happen when I put my mind to it.
Here are some of my favorite posts from the past month (as well as some of the most popular with readers, based on traffic and comments):
How I Run My Business from Anywhere
The Bare Essentials for a Nomadic Life
Inside Nomadtopia: Island Life
The Pros and Cons of Having a Home Base
Aw, heck, I think they're all pretty good! 🙂
In November, I won't be publishing every day, but I will be writing every day. And I'm taking it to the next level by doing something else that scares me: starting to write poetry again, after a very long hiatus.
Doing something that scares me always makes me feel fabulous afterwards, just for having done it. Usually, when I'm afraid of something it's because it's something I want, so underneath the fear is the thrill of actually taking action.
What about you, what will you do that scares you?
Get the Top 10 Logistical Things You Need to do before becoming a nomad
(That Aren't What You Think)
When you download the guide, you'll also be subscribed to the Nomadtopia newsletter. Your email is safe with me and you can unsubscribe anytime. View our Privacy Policy.